24th April 2003
0 Uploads
#1
13 years ago
Canm someone recommend a good World War 2 Real Time Strategy game please? Preferably one that has a downloadable demo...
---
Flodgy
I'm way cooler than n0e (who isn't though?)
50 XP
#2
13 years ago
Codename Panzers has always been a brilliatn series, #2 just recently got released. Soldiers Heroes of WW2 is also a good play, but it is alot more in depth and may be hard to follow. And in 2006 a game called Company Of Heroes is due out and looks like it will beat them all.
---
#3
13 years ago
a ww2 1 any that goes through the stage of ww2 empire earth 1 and 2 and empires Dawn of the modern world. d-day and 1944 Battle of the bulge is new. They both have demos. try em out;)
---
#4
13 years ago
isnt Axis & Allies a WW2 RTS & what about the Commandos series?
---
#5
13 years ago
well axis and allies but that got an average 7/10 while the others got 7.5-9/10 commandos only 3rd one is probaly good, Hmm i better download that 2.
---
Sovereign002
VIP Member
Adeptus Moderatus We purge with chain and bolter
105,915 XP
#6
13 years ago
empire earth1-2 and empires dawn the modern world but that one is a few years old so
---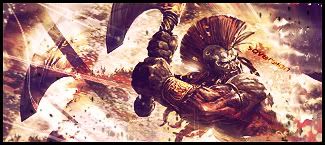 Flodgy
I'm way cooler than n0e (who isn't though?)
50 XP
#7
13 years ago
They aernt specifically WW2 rts games, just basically throughout the ages. And I didnt find any of them very either.
---