27th January 2005
0 Uploads
#1
14 years ago
all i have to say is WOW... the trailer for this game looking AMAZING..i canot explain how much i love this demo...go check it out at http://media.ps3.ign.com/media/748/748475/vids_1.html oh yeah, who thinks this video is real time or not because if it is real time, ill pay any amount of money to play this
---
#2
14 years ago
I saw it on E3, it looks amazing, everything is in real time, all explosions are different, etc. Just a great game.
---
*Soviet.Power
Ex-MøđęRāŧǿr ø₣ Geňęrāł Gāmíňĝ
91,380 XP
31st January 2004
0 Uploads
#3
14 years ago
*Moved to the Sony Playstation sub-forum* Please use the sub-forums for console games, thanks
---
#4
14 years ago
i think some of the staff from ign mentioned that the video is fake, is it true ?
---
11th January 2005
0 Uploads
#5
14 years ago
No, that is not true. And besides, why would anybody at a conferemce bulls**t us anyway?
---
#6
14 years ago
well this is what heard. Marv Burkett, nVidia's chief financial officer, revealed that the PS3's graphical processing unit (GPU), currently codenamed the RSX, is still in development and could not have been used to power the demos. The admission further fuels accusations that the demos shown at Sony's pre-E3 press conference last week were not running on actual hardware.
---
Sovereign002
VIP Member
Adeptus Moderatus We purge with chain and bolter
105,915 XP
#7
14 years ago
The first killzone was pretty good but i think it needs some orriginal missions, these ones are just lame after having played them ones
---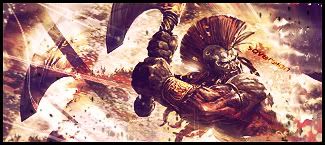 #8
14 years ago
It is all in-game, at e3 one of the guys confirmed it was in-game.
---
#9
14 years ago
It should be that good, we are talking about next generation consoles that will go beyond graphics and online compatibilities.
---