29th January 2005
0 Uploads
#11
12 years ago
I played both the demos a week back, I just wanted to know a bit about its mechanics online to see if it was worth it to slug out with Crysis. I went ahead and bought CoD4 since I don't really think my computer would do justice to it. Thanks for the help
---
#12
12 years ago
As for me the Crysis better CoD 4.
---
Sovereign002
Advanced Member
Adeptus Moderatus We purge with chain and bolter
105,915 XP
#13
12 years ago
Sovereign001;4051344s002, dude, please write a comment before you really know what you are talking about.[/quote] That sentence holds no coherence whatoever.

Sovereign001;4051344You dont have crysis or cod4. I have crysis, the sp is perfect, with the new effects etc. Its mp has at the moment slight errors but a patch is already on the way, that is gonna help and restore performance and mp and small bugs.

Which is exactly why I can give advice, I have seen, read and heard enough information about both games to comment on both. Without having played only one of them, which would influence me in some way(either positively or negatively), like it did with you. [quote=Sovereign001;4051344]Cod4 on the other hand is just something completely new, its very good, good effects as well, but you cant compare both of them. Its reality, it has the looks of GR and cod. Its also damn good
You can compare both of them on things like: graphics, gameplay, storyline, originality, SP and MP quality. They are both FPS games so I can't see why you wouldn't be able to compare them. :) That being said, I still stand by my opinion. If you are a person who enjoys a good Singleplayer game, but also heavily focusses on Online gaming, take CoD4. If you're not much of a Multiplayer person and love the whole sci-fi them, go for Crysis. And that advice goes for anyone who is doubting between the two, as MercZ has already chosen.
---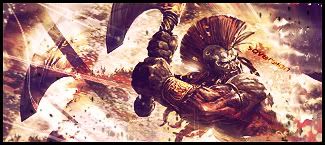 Flodgy
I'm way cooler than n0e (who isn't though?)
50 XP
#15
12 years ago
I won both, here's my 2 cents:
Call of Duty 4 - I'd personally say this is the best one in the series, the single-player is down-right awesome with some white-knuckle sequences that made me sit back and just go "woah". Particularly the starting mission. It has an intense singleplayer and an incredibly deep multiplayer side, which allows you to customise your soldier to suit your taste, which is great. Creates a more personal touch which makes you involved.
The game is brilliantly well optimised. My 4 year old machine can run it on High with little slow-down at all.
Crysis - The singleplayer is brilliantly intense, but is far too short in my opinion. However, there is lots of replay so this can be of little problem. The graphics, are of course excellent, as is the sound and so on. Crytek has once again set a new benchmark for the genre.
The multiplayer is.. meh. Power Struggle is some good fun but I found it wasn't really all that involving. Plus a lot of things such as the foliage physics are toned down to accommodate the online play.
Now the game engine is something. It will kick every piece of your hardware in the nuts then spit on it. Normally all it takes to run a game well is ram and a decent GPU, however Crysis requires good everything. Without a Dual-Core CPU you're in serious trouble.
---
#16
12 years ago
CoD 4 but only because i know nothing of crysis so do not take my word for it, though CoD 4 is awsome
---
29th January 2005
0 Uploads
#17
12 years ago
I had chosen already, but thanks. Feel free to continue comparing the two here though, but I have made my decision.
---
Flodgy
I'm way cooler than n0e (who isn't though?)
50 XP
#19
12 years ago
Commissar MercZ;4052713I had chosen already, but thanks. Feel free to continue comparing the two here though, but I have made my decision.
Oh you did too. =p
Hope you're enjoying it!
<3 Cpt. Price. Now that man deserves the title of "hero".
---
#20
12 years ago
You can choose the game which one entertains you the more.I think cod 4 is best.
---