#1
13 years ago
The makers of Sea Dogs, Pirates of the Caribbean, and other critically acclaimed naval titles are working on another swashbuckling RPG.
---
Sovereign002
Advanced Member
Adeptus Moderatus We purge with chain and bolter
105,915 XP
#2
13 years ago
It looks good, though I wonder how they will combine ship commandeering with swordmanship. I haven't heard of this game before, it sounds promising, but so do a lot of games, at first.
If they release a demo I'll download it, though. As for POTC-game it looked horrible, if they are thinking of making this game look anything like the POTC-game did then it will be a great disappointment.
---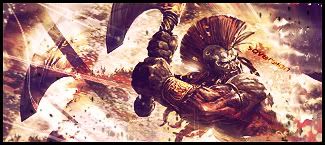 7th August 2004
0 Uploads
#3
13 years ago
I loved the POTC and the "sequel" but I found out that they have made 2 or 3 other bug filled games. with same story, engine gameplay.. just changed the title -.-
This one looks just like those.. but atleast they have updated the graphics, might take a look when its done.
But the real wonders of those games is the community and build mods
---
#4
13 years ago
might be good,but many pirate games are sucking nowadays, so I won't get my hopes up
---
11th November 2007
0 Uploads
#6
13 years ago
I am a big fan of pirates but have yet to see a decent pirate game that keeps my interest.
---
#7
13 years ago
sid meier's pirates is the best pirate game. (2004 version)
---
7th December 2003
0 Uploads
#8
13 years ago
I'm curious how Pirtes of the Burning Sea will turn out. Hopefully it will be less of an arcade-game than most of the pirategames that exist these days.
---