#1
15 years ago
Right here is how it works i Say a game that i really like for a certain reason and i say y i like it then u rate it and other ppl rates urs . Get it !!! I pick Perfect Dark for the N64 this game is a classic and everyone should play it Now some1 rate it!!!
---
#2
15 years ago
nice idea, but I'll add one rule: [color=red]Do not rate games you have not played.[/color] anyway... 9/10, excellent gameplay (made by the orignal rae team behind golden eye...), great graphics for the time and I loved the futuristic story-line... k, for me rate Command & Conquer: Red Alert
---
#3
15 years ago
Classic game, luved playing C&C and C&C:RA. Those were some fun times
I pick Wolfenstein 3D
---
9th December 2003
0 Uploads
#4
15 years ago
9.8/10 that game was just awesome when i first played it, its just... well we couldn't have done without wolfenstein!
i pick bf1942:
---
#5
15 years ago
Bf1942 is one of the best online games ever. 9.7/10
I pick Doom 2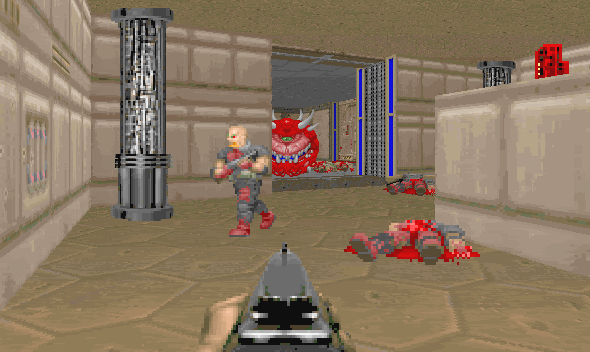 ---
8th December 2003
0 Uploads
#6
15 years ago
7/10
I pick The legend of Zelda: Ocarina of Time
---
#7
15 years ago
Hmmm Zelda... Great game id give it 9/10
I choose Unreal Tournament 2004...
---
#8
15 years ago
9,5/10, brilliant online shooter, very addictive... rate me Super Mario World for SNES
(btw, try not to post too many big pictures, they're killer for most 56K users.)
---
23rd March 2004
0 Uploads
#9
15 years ago
6/10 for mario snes just becuase I like mario 3 on nes and sonic better. rate this game:
---
#10
15 years ago
wot game is that i chose day of defeat
---