#32
11 years ago
FPS right now but also addictive games such as Pro Evo and Guitar Hero
---
17th August 2007
0 Uploads
#33
11 years ago
its close between rts and fps.
---
Sovereign002
VIP Member
Adeptus Moderatus We purge with chain and bolter
105,915 XP
#34
11 years ago
My top three is RPG, FPS and RTS. In no particular order.
It depends on what the game itself looks like, some FPS's are better than some RPG's and visa versa.
---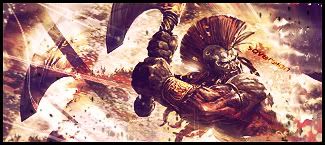 #35
11 years ago
space simulation games are my favorites as well. Fighting with colossal ship against other ships is great as well.
---
12th December 2006
0 Uploads
#38
11 years ago
I like RTS's, but it has to be a new kind every new game. Otherwise I get bored, fast.
FPS's too, but I can't play them (multiplayer ones) except at my friend's houses because of my internet.
---
Flodgy
I'm way cooler than n0e (who isn't though?)
50 XP
#39
11 years ago
FPS
RPG [Too bad we don't have many good modern ones, albiet <3 The Witcher]
RTS are ok, but I stick to playing the old classics, DUNE, RA2
Love the old sandbox MMO's
That's about all really.
---