#1
11 years ago
The Force Unleashed 2 just announced at vga awards
it showed Galen (i think) with dual sabers slicing a humongous rancor
---
#4
11 years ago
PC or I don't care about it
---
#5
11 years ago
awesome...dual lightsabers!!!!!!!!!!!!!!!!!!!!!!! Hope it's better than the first one. The first one was great (Psp was great...360 and ps3 not so much) But it got pretty repetitive at times. That and it was buggy (Though the psp,ps2 and wii versions didn't have any bugs at all really). Still looks cool.
---
#6
11 years ago
Why do I get the feeling this is going to be worse than the first one (which already didn't look all that great)?
---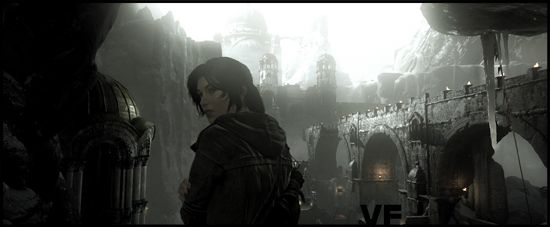 16th April 2007
0 Uploads
#7
11 years ago
#8
11 years ago
Have a look at this first: Star Wars: The Force Unleashed again in '10 - News at GameSpot
Okay, I don't see what's the point of making another one after the first one turned out to be an epic failure. Or at least it was compared to all the ranting that they did about how there's this and how there's that when it all wasn't impressive. And they didn't even give anything worthwhile to their PC fans. When they finally decide to release something it turns out to be a poorly optimized piece of crap that most of us with average computers can't even think about running on decent settings.
What are the chances that LA is gonna fuck over a large fan base again?
And besides, haven't we all had enough of the "what-ifs?" and canon fuck ups?
I'm, getting tired of LA coming up with this not up to par products. Why don't they actually just work on SWTOR and try to get it finished quicker or actually make something worthwhile and something that everybody wants and something that was presented in an awesome trailer like SWBF3. Too bad the team disbanded. I recall seeing awesome effects and all like ground to space transition and whatnot.
I still think it would have been better and more worthwhile than another Force unleashed. Hopefully, it won't be as bad as the first one and will actually have a WELL-OPTIMIZED PC version. I sure do hope they don't forget about PC scalability this time and actually put one out soon enough. Or at least some sort of message saying that they're working on it.
---
#9
11 years ago
Frieden;5167328Why do I get the feeling this is going to be worse than the first one (which already didn't look all that great)?
Don't judge things until you try them. This is just a cinematic trailer. Game will be out probably by 2012-2013. People thought Transormers the movie (first) was going to suck but then look at what happened.
Force unleashed..the first one was hyped quite a bit (Haden and his staff multiple times said that Galen was going to be the most powerful force user ever then later said he isn't but had the potential to be the most powerful.....like...wtf?) Hopefully this one will be better but we can;t judge it till we see some gameplay vids...even then we can't 100% judge it until it comes out.
---
#10
11 years ago
Bad ass...
Thats is honestly all I have to say. I loved the original soo....
Oh.. Codyy, look at the link at the end. unleashed2010.com
---