#21
16 years ago
hmmm...tnt out the back end, eh? gives a whole new meaning to "drop the log" :lol: :lol: and, ...no brakes, no stop...i won't be able to make happy hour when we get to the town...:(
---
#22
16 years ago
Lol! I'm also adding a device on the arm rests the send out flares into the sky.
---
#23
16 years ago
Sounds awesome Snake.:nodding: When will you be finished?
Jaden
---
#24
16 years ago
Lol, Im not really making that wheelchair, I can't make models, im not that talented lol. But if I pick up some talents sometime a long the line that would be the first thing I would attempt to create. :)
---
#25
16 years ago
I know you're not going to make a real one but I think it would be cool to see a model of it though.
Jaden
---
#26
16 years ago
Heh, if I had talents to make a model of it would also do that too. :)
How is this? :p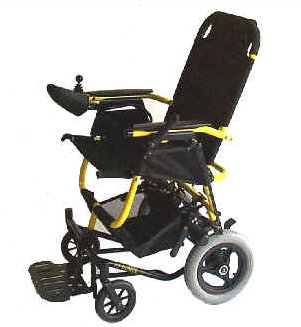 ---
#27
16 years ago
lookin good! heheh, kinda looks like a trailer hitch on the back...anyone up for a hay ride after the games?
LOL
---
#28
16 years ago
Not if your driving lol. :lol: With the Mine map back, you'll drive us right off the edge of the Quarry!
---
#29
16 years ago
don't fear the heights buddy, they won't hurt you!
the sudden stop on the other hand......
---
#30
16 years ago
Rebel, you really need to watch where you are going with that chair. Did you know that that setting that the chair is at is ranked the second meanest city in the world? I wouldn't want to be walking on the streets in that city.
---