#1
16 years ago
Just wanted to know wot ppl think is the best TH AK47 or the M16 if this is in the wrong forum plz move it
---
#2
16 years ago
in games like counter strike, i always prefer the M4A1 Colt. but my second choice is always the AK-47
---
28th November 2003
0 Uploads
#3
16 years ago
No one of those, I prefer a Ak-5.

The Ak 5 is now the main personal weapon for our combat units. The tests for the Ak 5 started during the seventies. It became apparent that we had a great shortage of assault rifles. In an event of a mobilization as late as the seventies only about 40% of the armed forces could have been equipped with automatic weapons (Ak4 and SMG). 200-300.000 more assault rifles was needed. The alternatives was to buy more Ak 4 or purchase a new weapon. Considering that the rest of the world was heading for a smaller and lighter calibreweapons and the estimated costs of the choices it was decided to purchase a new weapon. Between 1970 and -75 the following weapons was tried: 1. Colt M16 2. Stoner 63A1 3. Armalite Ar18 4. Steyer Aug 5. Beretta M70 6. Imi Galil 7. FN FNC 8. FN CAL 9. FFV 890 10. Sig 540 11. Hk 33 For the final trials 1979-82 two weapons remained: FFV 890 C och FN FNC. They turned out superior, primarily in winter environments and durability. FFV 890 C was a modified Galil which in its construction is based on the Ak 47 and the finnish M62 but in caliber 5.56 mm. After the final trials FN FNC was declared the winner. The weapon was modified inthree stages 1981/82, 1982/83, 1983/84 and was adopted after tests at FJS (The Paratrooper School) 1985. The first delivery was in 1986.
The M16 didn't make it, mainly because it sucked in winter enviroments.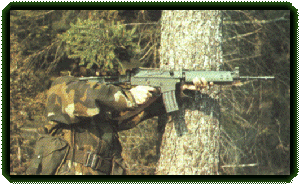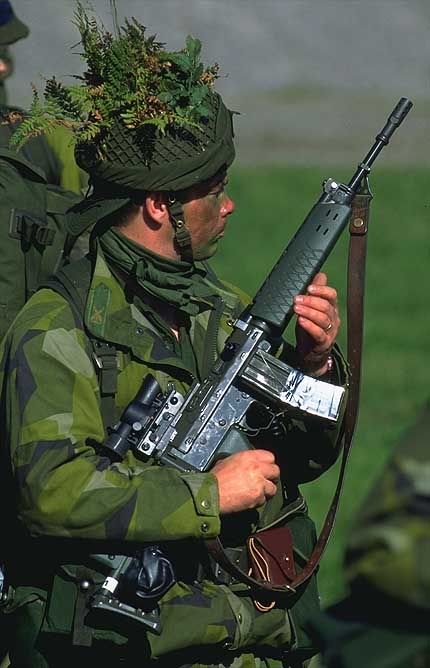 ---
#4
16 years ago
Good post there Mast3rofPuppets *No sarcasm* Hmmmm I like......M16/M203 Better :P
---
#5
16 years ago
M-16 sucks, it still sucks even after the army 'fixed' it. The Ak-47 has been a reliable gun, and it has good ammo storage, good rate of fire.
---
28th November 2003
0 Uploads
#6
16 years ago
What about Ak-5/M203 :p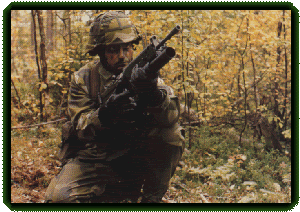 ---
#8
16 years ago
Doesn't the AK have a bigger calibre?
---
#9
16 years ago
truth is both of these suck, but for the very truth, all firearms suck, they remain weapons for the weak who can't use diplomacy(in war) or those who can't make shit with their own strenghts. Yeah, I keep in mind that firearms are not only used in wars, but also as a passtime such as target practice and games, I think they should only belong in this group, people might make a better use of their brains....
---
#10
16 years ago
ZeRoNiTeDoesn't the AK have a bigger calibre?
Yea, the AK-47 uses 7.62mm ammo, larger, and most of all heavier than the M-16/M-4's 5.56mm. The 7.62mm has better stopping power, but that means little as all guns have stopping power, just depends on where you hit the man.
In combat, I would not take an AK-47 or M-16, I would take the Canadian 'clone' of the M-16, the Diemaco C-7A1 or A2, its a slightly improved M-16A2, but with some extras.
Here's a Canadian soldier in Afghanistan with a C7A1:
---