10th January 2006
0 Uploads
#1
13 years ago
i want some segal jokes please post
---
#2
13 years ago
I don't know any jokes other than Steven Seagal IS a joke. He is currently living in my town in Collierville, TN. It is a suburb of Memphis. He is a fat, bloated ass & thinks his shite doesn't stink. He goes to the kennel/vets office my wife works at. She is not impressed either. I think it's funny he still makes movies...DIRECT to DVD. No more theaters for Mr. Slappy-Slappy.
---
#3
13 years ago
Probably could whoop your ass though.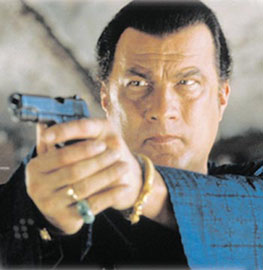 ---
10th January 2006
0 Uploads
#4
13 years ago
he would whoop his ass..segal is almost as godly as chuck
---
#6
10 years ago
Did you just search the entire forums for a Steven Segal thread or did you type that into Google?
---