2nd February 2006
0 Uploads
#1
11 years ago
[COLOR=Black]I figured I'd get more of a response here, as WOLF is much smaller so here I go. Hey guys, sorry to uhmm bother and actually post it here. I would just PM them all but I can't even think of everyone who is German and it doesn't say where people are from anymore on the members list :(= Anyway, let me continue[/COLOR]
[COLOR=Red]Firstly, if you aren't German or haven't lived in Germany in the past 2 or 3 years, I'd ask you kindly to not even bother with this thread. Fanks
[COLOR=Silver][COLOR=black]Alright, on to business. For my first year commerce course at University we need to create a report as if we were going to invest in Germany for a Canadian clothing retailer and manufacturer (in other words, we make a new clothing line in the Germany.
The professor is extremely strict and is asking for primary sources, massive amounts of data, and flawless reports basically just to pass us.
I would normally NEVER come to the forums for help with work, but obviously, creating primary sources about clothing in Germany isn't exactly the EASIEST task to do - unless someone wants to fly me to Germany in the next two days and back :)
To get on with it, if you are German or have lived in Germany in the past 2 years, I was wondering if you'd like to fill out a very quick 10 question survey just so we can actually have even the smallest amount of primary data to work with and say "YEAH WE FOUND IT.." (if not we have to make it up, and then I'd feel all dishonest and stuff, blah)
I really hope you guys don't mind...this is the hardest project of first year (a group project blah).
Attached is the questions, it's pretty self explanatory...(no I did not make the questions but I looked them over)...
You can PM me back the answers or whatnot (either typing them out or sending me an attached version).
Thank you all EVER so much in advanced..< yhbtm >Your contribution will not easily be forgotten[/COLOR]
[COLOR=DarkGreen]And MEMEMBER - Don't even THINK about posting in this thread if this doesn't involve you. You'd make Siccy sad :( If you have anything to say about this at all, PM it to me or something...For once I am being serious about this :(=
[COLOR=Black]If PMing me back the data doesn't work, I would ask that you kindly email it to me @ edmondsgreg[at]hotmail[dotage]com. Thanks.
You don't need to post your name or anything like that and no information will be disclosed to anyone else besides me, the prof, and two of the group members.
Thanks again, Siccy [/COLOR][/COLOR][/COLOR][/COLOR]
---
21st December 2006
0 Uploads
#2
11 years ago
Ok I didnt read ahead so COuld some1 Explain In short what its about?
---
12th November 2003
0 Uploads
#3
11 years ago
21st December 2006
0 Uploads
#4
11 years ago
What???WHat Am I missing?
---
Sovereign002
VIP Member
Adeptus Moderatus We purge with chain and bolter
105,915 XP
#5
11 years ago
He's asking all germans to do a survey... It's much easier to just post the survey here in this thread so that all gerries can answer them, a lot of people are to lazy to open your attachment, type the answers and pm/email them to you... Anyway I hope you'll get what you need
---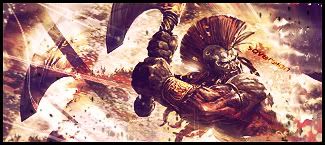 25th October 2004
0 Uploads
#6
11 years ago
Lived in Germany for a couple months last year here's my survey, keep in mind though I dont really buy the clothes.
---
9th August 2003
0 Uploads
#7
11 years ago
I've lived in Germany for a total amount of about....13 years. Hope that qualifies ;)
For some strange reason FileFront wouldn't accept my word document as upload so I had to zip it.
:)
---
2nd February 2006
0 Uploads
#8
11 years ago
Thanks very much guys
Appreciate it a lot :) *huddles back into FH forum* haha
---