25th April 2007
0 Uploads
#1
10 years ago
If yes,what do you collect??
---
#2
10 years ago
Used to collect dog plushies. Now I collect dust. :lol: Kidding. Currently I'm on a quest for Halo collectibles. But continuous is my book collecting. Always on the hunt for new books.
---
Sovereign002
VIP Member
Adeptus Moderatus We purge with chain and bolter
105,915 XP
#3
10 years ago
I used to collect stamps and coins (when I was a wee little kiddo), they're still in a closet somewhere, might be worth something in 50 years or so. *shrugs* Other than that I haven't really collected anything anymore, except music, of course.
---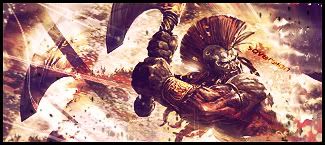 #5
10 years ago
Corks. I collect bottle corks. I used to have "cork fights" with my friends, I had so many.
---
#6
10 years ago
Legos. I have quite a bit now... I've been collecting them for years. Behind me, there's a dresser which has six drawers in it(Normally for holding clothes.) They're all full to the brim with them, then I have three large tubs that are long, but shot enough to fit under my bed... they're full. Then I have a bunch of a stack of six small drawers in it, it's about three feet tall... it's full. Then there's two other large plastic drawers in my closet which are about 2x2x1 feet... full. And finally, there's all the built sets littered about my room, everything from StarDestroyers to custom Tie-fighters, to collection of Bionicle figures(Roughly half custom.) Oh, and then there's my Lego base, which is where all the 'cool' mini figures are, from Stormtroopers, to Aqua Raiders, to my own Master Chief guy(With a custom Battle-Rifle!) I love to do battles with Standard Lego, versus Lego Bionicle. they're quite epic. :D (I also collect Videogames, but, the collection isn't at extensive.)
---
#7
10 years ago
Heh, that sounds quite cool :) I've always wanted Lego.
---
#8
10 years ago
I like to collect buildings! Look at my collection! :D www. mymini city. liaskar.com
---
16th March 2004
0 Uploads
#10
10 years ago
Books mainly Warhammer and Star trek..thats just about it.
---
[color=#000000][size=2][b][i]Heralds of the coming doom, Like the cry of the Raven, we are drawn, This oath of war and vengeance, On a blade of exalted iron sworn, With blood anointed swords