Flodgy
I'm way cooler than n0e (who isn't though?)
50 XP
#1
12 years ago
Now this news is a bit old (March) but I figure not many would have heard of it.
Donald Trump tipped a waiter $10,000. Derober has a copy of the receipt from The Buffalo Club in Santa Monica, CA where the Trump left a hefty tip on a $82 bill.

Here's Billy (the waiter's) story:

[INDENT]

I finally brought them out the check. Trump grabbed it and actually spoke to me from the first time. "What's the biggest tip you ever got?"

"Jerry Bruckheimer comes in a lot. He tipped me $500 on a $1000 check once." Trump nodded his head. "You're very good at your job." "Thanks."

[/INDENT]

Trump then got up and left. Billy went to pick-up the check and noticed the tip. He tried to contact Trump to thank him, but hasn't had any luck.
That's bloody awesome. Not a bad bonus I think. =p
---
Sovereign002
VIP Member
Adeptus Moderatus We purge with chain and bolter
105,915 XP
#3
12 years ago
That guy is so lucky. He seems to be getting some pretty big tips from other people too.
---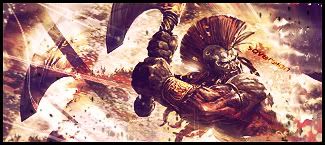 #4
12 years ago
I'm in the wrong profession.
---
#5
12 years ago
Damn. I'm with Yannick on this one
---
4th November 2003
0 Uploads
#6
12 years ago
And here I was lead to believe that getting an education and getting an important job was the way to make money.
---
Flodgy
I'm way cooler than n0e (who isn't though?)
50 XP
#7
12 years ago
Hehe, dam true guys. Just got to get hired on the Olympic Boulevard, meet the right people, then retire at the age of 21!
---