#1
12 years ago
http://bbs.tyou.com.cn/thread-12857-1-1.html
Enjoy, and while the stupidity at the beginning may begin to give you chest pains, it'll be relieved by a warm feeling later, and no it's not a plasma cannon blast putting you out of your misery, it's something much more indescribable. Overall, I give the guys behind this anim a thumbs up for comedic spirit, but WHY, WHY did megatron have to die, DAMN YOU CRUEL FATES.
---
19th September 2005
0 Uploads
#2
12 years ago
the start was very boring ;)
---
Sovereign002
VIP Member
Adeptus Moderatus We purge with chain and bolter
105,915 XP
#3
12 years ago
Strange, funny but a bit boring from time to time...
---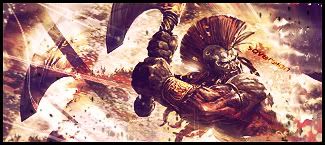 31st December 2005
0 Uploads
#4
12 years ago
the subtitles didnt match what she was saying, like at the start on the book it said the terminator the megatron and even the jedi knight but she said the necron the terminator and even the jedi knight :S but other than that quite good.
---