#1
13 years ago
i cant believe these idiots
Crooks who attempted to rob the Sylva, North Carolina, police station were busted after leaving behind a trail of cake crumbs. According to Sylva Police Detective Aimee Sumner, the two suspects were arrested on January 6 just hours after they stole flag poles, flags and a sign during their attempted break-in at the station. "They had cake and icing all over them," said Detective Sumner, adding that the suspects had been drinking and were seen earlier at a birthday party serving birthday cake in a restaurant. After a cop noticed that the damaged door of the police station was all smeared with cake and frosting, she said, the officer followed the crumb trail out of the station and onto Main Street, where he also found a lid with identical icing. The cake and frosting matched that found on the two suspects when they were later captured, Detective Sumner said, adding that there was also additional evidence linking them to the crime. "People saw them at the restaurant, we have a witness that saw (one of them) with our flag after the police office had been damaged," she said. "They had our stuff, and they had cake all over them." Both bumbling burglars were charged with attempted breaking and entering, and misdemeanor conspiracy, and one was also charged with possession of stolen goods, misdemeanor larceny, and injury to real and personal property.
Boy, did 33-year-old Brian Valentino pick an abysmal place to hide. He was being carted off to the Onondaga County jail in Syracuse, New York, on January 10 when he kicked out a rear window of the cop car he was riding in and dove headfirst through the opening he had created. Still in handcuffs, Valentino ran a short distance and ducked into a building, where he ran through a hallway and hid behind a door. Well, there was one small problem. His hiding place was inside the headquarters of the county sheriff's office. It looks like Valentino didn't happen to notice that there was a big yellow star on the entrance. A retired deputy working part-time in the building spotted the snow-covered, handcuffed man running into the lobby. He chased Valentino down the hall and held onto him until the cop he escaped from showed up. As you might have guessed, Valentino now faces additional charges for the escape attemp
A suspected burglar's love for beer may have led to his arrest. Deputies in New Smyrna Beach, Florida, say that someone noticed the suspect, identified as Johnny Shelly, and another man attempting to break into a van on Glencoe Road near there. The men sped off, but two people who had seen them saw Shelly later and offered him a beer and a ride. Shelly accepted the offer, but instead of to a bar, the witnesses took him right to Volusia County deputies. The second man escaped.
All 19-year-old Anthony Jermaine Phillips wanted to do was to talk to his girlfriend. In the middle of a personal crisis, Phillips used up his cell-phone minutes. So police in Groveland, Florida, say that he carefully broke into a City Council member's business, repeatedly, and racked up about $200 in long-distance charges. The conversations with his girlfriend in South Florida lasted nearly two months. Phillips made all the calls from council member John Griffin's First Avenue sign shop, police said. When cops finally busted our long-distance lunkhead, they charged him with 43 counts of felony burglary and one count of petty theft. "He was using their fax-machine phone to call his girlfriend in South Florida every night," Sergeant Jesse Baker said. Phillips ran out of minutes on his Nextel phone, said his girlfriend, 18-year-old Katrina Thomas, of Homestead. But he still needed to talk, she added. "He'd been through a lot," she said. "Every time he called my house…he said, 'Baby, my day was rough.'" According to police records, Phillips wouldn't always call at night. One day in November, he called Thomas three times — at 7:30 AM, 5:50 PM, and 10:15 PM, police said. When he couldn't reach her on the phone, Phillips would leave Griffin's shop and then come back later to call again, according to a police report. Phillips confessed to the break-ins last week, police said. "He sort of admitted what he had done; he sort of apologized," Griffin said. He added that Phillips never "bothered the equipment . . . all he was interested in was calling on the telephone." Griffin said that his wife started noticing the unfamiliar phone bill charges in late October. They ran through mid-December. He reported it to police and told officers he knew Phillips from the neighborhood and suspected that he was the source of the mysterious long-distance charges, according to the report. "He lives on the other end of the street," Griffin said Cops believe that got into the shop through a bathroom window or "door that wasn't very secure," Baker said. Phillips was arrested on January 4 and held at the Lake County Jail with bail set at $215,500. Meanwhile, his girlfriend is pining for him even more. "I haven't heard from him in a week," Thomas said. "It's hard enough we can't see each other…at least we talked."
An ex-con liked his time in a federal penitentiary in South Daytona, Florida, so much that he attempted to rob a bank only for the purpose of going back to the slammer. Police there say that Danny Robert Villegas entered the Kennedy Space Center Federal Credit Union on the morning of January 8 and told a teller that he was going to rob a bank. Villegas then told the teller to call the police and took a seat in the bank lobby, waiting for officers to get there. South Daytona Police Lt. Ron Wright says that Villegas was sentenced to 70 months in a federal prison in Phoenix, Arizona, after he robbed a bank in California 10 years ago. Villegas has been charged with bank robbery for his latest unsuccessful attempt.
Police in Longmont, Colorado, have arrested a suspected bank robber who left behind a damning piece of evidence. They said that 34-year-old George Martinez left behind his wallet at a US Bank in the 400 block of Coffman Street. "When someone leaves behind their wallet, that really helps us out," Longmont police detective Stephen Desmond said. Martinez stands accused of holding up three banks in back in November and getting away with lots and lots of dead presidents. An employee found his wallet after one of the robberies. As of this writing, Longmont police are investigating whether Martinez is linked to any other Boulder County robberies. "But we are working with the FBI and talking with Boulder police and Boulder County," Desmond said. As of when this dumb crook story was posted, Martinez was being held at the Boulder County Jail on suspicion of three counts of aggravated robbery, one count of possession of a weapon by a previous offender, and one count of second-degree kidnapping.
Police in Provo, Utah, busted a man for shoplifting after he called cops to the store to help him exchange a pillow, which, according to police, he stole from there. Fifty-five-year-old Clyde Olcott, of Provo, claims that he went into Bed, Bath, & Beyond on the night of January 5 to return a memory foam pillow. The manager refused to make the exchange, so Olcott's brilliant idea was to call the police department to have officers assist him. When the spoke with the manager of the store, she told him that Olcott's receipt didn't agree with the pillow that he was attempting to return. Police looked at the store surveillance video and found Olcott walking into the business with a Bed, Bath, & Beyond bag that did not match the shape of the pillow he was trying to return. Olcott is next seen in the footage approaching the front counter with a bag that then obviously contained a pillow. Based on the unblinking eye that is surveillance video, Olcott was cited for retail theft.
I will post more later but now i have to go to work:mad:
---
#2
13 years ago
Human beings never cease to amaze me:vikki:
---
#3
13 years ago
Alcohol is a hell of a drug.
---
#4
13 years ago
Alcohol is a hell of a drug.
---
#5
13 years ago
It just goes to show, that there are alot of dumb criminals out there.
I feel kind sorry for the guy who was just trying to call his girlfriend though. Couldnt she call him?
---
18th November 2004
0 Uploads
#6
13 years ago
DavetheFo;3481416I feel kind sorry for the guy who was just trying to call his girlfriend though. Couldnt she call him?
Not if he didn't have any minutes on his phone.
---
Sovereign002
Advanced Member
Adeptus Moderatus We purge with chain and bolter
105,915 XP
#7
13 years ago
What can I say, some people are just plain old stupid...
---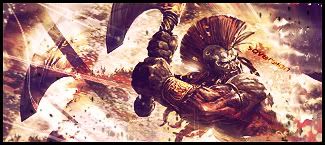 #8
13 years ago
haha wow... makes me ashamed that the world has come to this..
---
#9
13 years ago
Criminals are naturally dumb. These are just really really dumb.
---