28th November 2003
0 Uploads
#21
12 years ago
#22
12 years ago
As I said to you on MSN, I'll miss you Alex.
Although on MSN, there were some naughty things said about what I'd like to do to you ;) - The offer still hold hunny bun.
---
Sovereign002
VIP Member
Adeptus Moderatus We purge with chain and bolter
105,915 XP
#23
12 years ago
Another loss, the list just keeps on going, 2006/(beginning) 2007 seems to be a bad year for Filefront/Gamingforums I just hope it's like with wine: sometimes you just have a bad year, but usually they are fine, with an exceptional good one from time to time... Anyway have a great life and don't be a stranger! I can hope I will someday be as well known and respected as you are.
---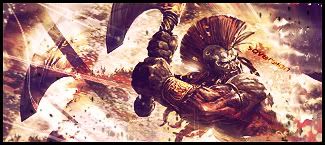 #24
12 years ago
Goodbye my friend, i hope you have a nice rest and return to say hi.
---
12th March 2006
0 Uploads
#25
12 years ago
I would give you the same response you gave to me, but you obviously will be missed. Happy travels, best of luck getting a job, and wish you success in the future.
---
9th August 2003
0 Uploads
#26
12 years ago
You can click, but you can't hide. See you around :)
---
#27
12 years ago
Well, this blows- hard. At least I'll see you at: The Other Place, and The Other Other Place... Best of luck!
---
#28
12 years ago
even though i didnt know you, its always a sad thing when someone well known on this forums leaves. anyways good luck!
---
#29
12 years ago
ta ta and i hope you get your job....post here sometimes tho :(
---
12th November 2003
0 Uploads
#30
12 years ago
:'( Shame.. You'll always remain one of my favorite people on these forums, I'm sure we'll stay in touch. (get it? 'touch'? :naughty:)
---