#11
9 years ago
I can't really say I have a definite favorite. All guns have their own purpose and are fun to use in their own field.
A submachine gun has almost no recoil and is flexible for use in urban warfare due to its small size. With an LMG on the other hand you can let off longer bursts on full auto and still perform your task effectively - laying down cover fire. Assault rifles on the other hand are versatile, beautiful and like an extension of yourself. Pistols also have a special feel to them when you consider the way you handle them, from holster to firing position.
Guess I just love the look, the feel, the smell, and the sound of guns.
---
Nemmerle
Advanced Member
Voice of joy and sunshine
299,174 XP
#12
9 years ago
I really love the P226. I got to play with one once and it just really fitted my hand nicely, very easy to hit with.
Other than that, semi-auto shotguns are a nice experience. Don't have to shift where you're aiming at to get another shot off. Get a little tactical light underneath and it's just point and shoot. Almost impossible to miss with - plenty of follow through. Just drop the light on the target and pull the trigger a couple of times.
I'm a big fan of large simple movements. If shotguns were a bit shorter, (easier to move around in tight spaces/conceal,) they'd be my favourite.
I hear it's quite hard to get forensics off of shot too. =p
I've not had the opportunity to try automatic weapons - though I imagine if you've got some hollowpoints in an SMG, you're going to get pretty awesome wounds.
#
As far as games go - there's far too much variation among different portrayals of weapons to say what's what; and the bots obviously respond differently to being shot at than people would in real life. Generally speaking, I prefer the most destructive, most accurate weapons; even if they have a relatively low refire rate. I don't tend to like shotguns in games because the damage drops off unrealistically quickly.
---
#13
9 years ago
Fictional? It would have to be the Wunderwaffe DG-2 from the Call of Duty Series: That weapon has saved many games for me.
Via reality, I'd probably go with the Shotgun too, for the simple reasons stated in your original post (aimed at MoreGun here). A Shotgun (pending accuracy and distance) would get the job done. Ought to be enough power behind one of them to remove a head or limb should there be cause for it.
Short of a Paintball Gun, I've never fired one off. British Law isn't really for gun-wielders, though that doesn't stop people from Liverpool, Manchester and South London. :uhm:
---
#14
9 years ago
MoreGun89;5635328What is your favorite gun to use in real life...[/QUOTE] I don't use guns in real life. I'd have to get my hands on some weapons and try them out to see which one would be my "favorite".

MoreGun89;5635328...AND what is your favorite gun to use in most video games and why?

Different games have different weapons, but I usually prefer assault rifle type of weapons, like this one:

[QUOTE=Aerilon;5635480]Via reality, I'd probably go with the Shotgun too, for the simple reasons stated in your original post (aimed at MoreGun here).
Never aim a weapon at someone called MoreGun. You're bound to be...
Spoiler:
Show
outgunned. ;)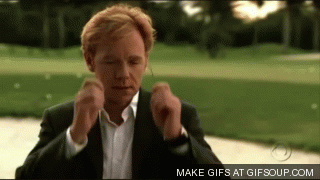 ---
7th November 2005
0 Uploads
#15
9 years ago
As far as real life goes, i prefer carbines. Light weight, quick to shoulder and aim, good power. In the gaming front i have to go with SMG's since the vast majority of fps games barring the battlefield series seem to think that 900% of combat is within 50 meters of your enemy.
Whats sad is that with that level of range, any shotgun in the MW series should be the ultimate weapon as ALL of MW2 and 3's maps are within the 'ludicrously deadly' range of the shotguns they portray. a shell of 00buck at less than 50 yards will put the hurt on you. more so if its coming at you 3 shells a second...
---
#16
9 years ago
By sheer use, I suppose my favorite firearm in the real world is a Winchester Model 1912, as I think I fire that off more than anything else, save perhaps a 1911. The M1 is an amazing shooter as well.
But far and away, the Mannlicher-Schönauer M1903 is easily my favorite gun to shoot, and it is simply the finest rifle ever built. Ever. Period. The full-stocked carbine version is the penultimate "mountain gun" and the ridiculously long 160gr bullets have a sectional density that rivals magnum bullets of much larger calibre, and are more than enough to kill elephants, assuming proper shot placement.
In games? I have no idea. But I liked the PPSh-41 from Forgotten Hope, because it wasn't ridiculously unbalanced...
---
#17
9 years ago
Mihail;5635403bolt actions/bolt actions.

As for why, it's a rewarding experience of concentration being able to hit the target with a single shot.
Considering I have a number of bolt actions (most being different Mosin variants) I'd have to agree. Although I do really love the SKS. But this could all change though, as I am thinking about buying a Suomi KP/-31.
As for my favorite gun in a game? Hmm, probably the gravity gun from Half-Life 2, I love hurling random objects at my enemies.
---
Mr. Matt
Advanced Member
#BanRadioActiveLobster
357,145 XP
#18
9 years ago
By virtue of being related to country bumpkins, I'm probably one of the few people in the UK outside of the aristocracy or the rich and famous to have fired a shotgun in my youth. I've also used some (powerful, for the genre) air rifles and pistols, at the farm grounds owned by my dad's family. I'd say the shotgun is my favourite, but obviously I don't have much to go on.
In games I tend to use assault rifles, where there's a choice. Even in the Mass Effect franchise (which is on my mind now due to a recent ME binge), where my favourite classes are the Sentinel (supposedly best with a shotgun) and the Infiltrator (supposedly best with a sniper rifle, and I do use that in most battles) I tend to prefer using, and have the most success with, the assault rifle.
In games like Modern Warfare, I like to use assault rifles particularly when fitted with a red-dot sight. I don't know why. I find them more fun to use than iron sights.
Sniper rifle would be my second-favourite, hence one of my favourite classes in ME being the Infiltrator - there's something about being able to remove heads from a long distance without the enemy being able to do anything about it that makes me feel... really annoying.
A perhaps irrelevant question (and forgive me in advance if you, like me, can't visit the following website for short periods of time - I'm really sorry, I know how it feels to be linked to it) but would more regular and diverse shooters of firearms agree with the following theory: Reality Is Unrealistic - Television Tropes & Idioms
The notion being that games and movies dramatically exaggerate the noise, effect and so on of a firearm, to the point where people without experience with firearms in real life will expect the real thing to do the same, and will be disbelieving if you tell them otherwise (and will complain when an honest-to-god realistic portrayal happens in fiction that it is unrealistic - for example, a lot of games have firearms accused of 'sounding weak' when in actuality they are very accurate).
---
#19
9 years ago
That's pretty much accurate.
---