5th February 2001
0 Uploads
#1
13 years ago
Just saying hello again.
Been in and out of the forums just havnt posted in a while but, just saying heys whats up.
Im pretty crappy right now, mum is going through cancer and isnt far from dying, maybe a week, or less.
So just bad times, trying to keep my chin up. Got to take some pills to help me through this crap at the moment so i guess thats helping, but i tell ya lung cancer is a bastard. I wish they could find a cure to stop anyone from getting it in the future, all those people that will get it, the familys, i feel so badly for them yet my familys nitemare still isnt over.
Anyway hope theres still some around who know me here, ive been here from the creation of these forums, i used to be the main admin here but joined the army and moved on and such, out of that crap army now and best thing for me especially after iraq and a war that was illegal.
Dave
---
9th August 2003
0 Uploads
#2
13 years ago
I do recognize the name, though I don't think I know you "well" in regard to the forum.
Sorry to hear about your mother, I wish her the best that when the end comes it comes as painlessly as possible. My british grandmother died of lymph cancer years ago, it wasn't nice either. In the end she chose to die of an administered morphine overdose with all of her children around her.
---
#3
13 years ago
Damn so sorry to hear. I wish you well.
---
18th November 2004
0 Uploads
#5
13 years ago
Hey, I remember seeing you around a few months ago.
I'm sorry to hear that's what kept you busy since then.
---
Sovereign002
Advanced Member
Adeptus Moderatus We purge with chain and bolter
105,915 XP
#6
13 years ago
Dam, that is sorry to hear, Unbreakable. There really isn't anything anyone can say to a person who is about to loose an important family member or close friend, no matter how well they mean it.
I hope you get through this, without taking too many pills.
---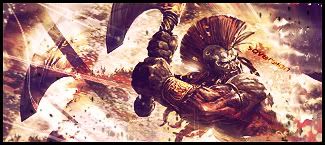 #7
13 years ago
maybe you could feel better in the YMCA or something like that
---
#8
13 years ago
Sorry to hear that Unbreakable. Your mom and your family are in my prayers.
---
#9
13 years ago
Yeah, theres really nothing to say to somone who is losing a close family member. I hope you get out of this all right.
---