16th April 2005
0 Uploads
#1
11 years ago
When you mix New Zealand+men+sheds, you get some crazy inventions. Disposable syringes, jet boats, electric fences, tranquilliser guns, bungee jumping.
And recently there have been a couple of hovercraft-based designs.
First up, the hoverbike:
And just now, a hoverwing:
On a hoverwing and a prayer - The Press - Get the latest local, national and world news from Christchurch's daily newspaper
---
#2
11 years ago
Ha, damn that looks pretty sweet
---
Sovereign002
VIP Member
Adeptus Moderatus We purge with chain and bolter
105,915 XP
#3
11 years ago
I'm already imagining how those things are going to crash into each other. Yes, I'm pessimistic like that. =p
Btw, that Hoverbike reminds me of a pod-racer from Star Wars.
---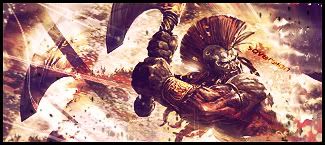 #4
11 years ago
now that you say that, it does have a striking similarity
---
16th April 2005
0 Uploads
#5
11 years ago
Star Wars did provide some of the inspiration for it.
---
#6
11 years ago
I thought it might have been the other way around :p
---
#7
11 years ago
I want one. I want one now.
---
#8
11 years ago
The bike looks rly clumsy. Like it could flip at any moment. Must be uncomfortible too, sitting on the metal ENGINE! :p
---