#1
13 years ago
How Much Time On Average Do You Spend On Gamingforums Each Day?? Or Week?? Truthfully :)
I Up Until Now, Havent Been On For 2 Weeks, But Now Am Back For Good :nodding: So Today About 4 Hours :rolleyes: Upto Now Anyway :naughty:
---
Sovereign002
VIP Member
Adeptus Moderatus We purge with chain and bolter
105,915 XP
#2
13 years ago
Well today 4.5 hours give or take, but I only have an internet connection with my dad and im ussually with my mom. So if I get the chanse than 15 hours each 2 weeks
---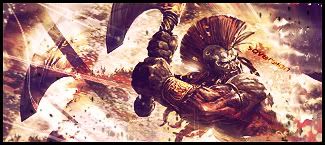 #3
13 years ago
About 1 hour. Maybe 2. Depends on how many new threads there are or new posts which concern me ;)
---
20th April 2005
0 Uploads
#4
13 years ago
Mabey about 2-6 or mabey 7 hours, I don't know awhile though.
---
9th August 2003
0 Uploads
#5
13 years ago
About 5-7 hours per day if I'm bored.
---
#6
13 years ago
well... weekends when my sister aint on the comp, its around 8am to about 3am lol... i aint got nothing else to do :nodding:...
---
#7
13 years ago
I'm never on gamingforums.
I just browse while I'm doing "homework".
---
#8
13 years ago
I'd say about 20-60 minutes, depending on if I have other things to do and such.
---
#9
13 years ago
I'll say about 2 hours. unless there is a really good hot topic.
---
#10
13 years ago
Too long. All day, mostly. Off and on. You know how it is.
---