30th September 2007
0 Uploads
#1
13 years ago
Well, how often? I visit like 10+ times a day.
---
Sovereign002
Advanced Member
Adeptus Moderatus We purge with chain and bolter
105,915 XP
#2
13 years ago
Well, I honestly only visit these forums, or any other forums I'm a member of, twice every day. In the morning and in the evening.
The difference is: I visit and don't leave, my GF window stays open as long as I'm on the net, which is most of the time.
---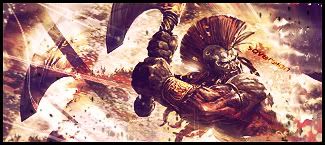 #3
13 years ago
On weekdays I visit sporadically, but usually early in the morning (GMT -05:00) when I get home from work. On the weekends it's everday and usually at night. It averages out to be about every other day.
---
12th December 2006
0 Uploads
#4
13 years ago
Depends.. today I visited the site like 10 times so far.. Because I have nothing else to do lol. But normally (week days) I check the forums around 5 times.
---
#5
13 years ago
On week days I come here about 1 or 2 times a day. Weekends maybe a lil more. On LMM on a weekend Iam in and out all weekend long. Weekdays over there Iam only there 2 or 3 times a day.
---
the1chaos
Advanced Member
I pretend to do stuff.
100,595 XP
16th January 2004
0 Uploads
#6
13 years ago
Couple of dozen times a day, really. But they're mostly short visits of 10-15 minutes.
---
25th April 2007
0 Uploads
#7
13 years ago
#8
13 years ago
If my computer is turned on, I'm probably on the forums. At the very least I try and check them every twenty or so minutes.
So I guess that means I check them once a day. I never knew how much spare time I'd have once I started college...
---
11th December 2006
0 Uploads
#9
13 years ago
I'm not as active as I used to be. I kind of go in bursts, some weeks I'm real active, others I just pop on every few days.
I'll say every other day, because recently I haven't been on much...
---
9th December 2003
0 Uploads
#10
13 years ago
It depends on how much sparetime I have. It might be a couple of dozen times a day but with college I can sometimes not check for a handfull of days.... I try to check atleast once or twice a day though.
---