#1
11 years ago
It was a white, very nice and quite sweet - almost dessert-wine sweet. It was given to us by a colleague, who got it from South Africa; it's from Four Brothers vineyard or something like that. I've tried searching for the vineyard online, but the terms aren't specific enough to eliminate all the other junk that comes in google searches. Can anyone help me with this?
---
#2
11 years ago
There are hundreds of South-Africans wines that could be what you're asking. Do you know how the bottle looked like?
---
#3
11 years ago
The bottle was a standard size and shape, 750mL: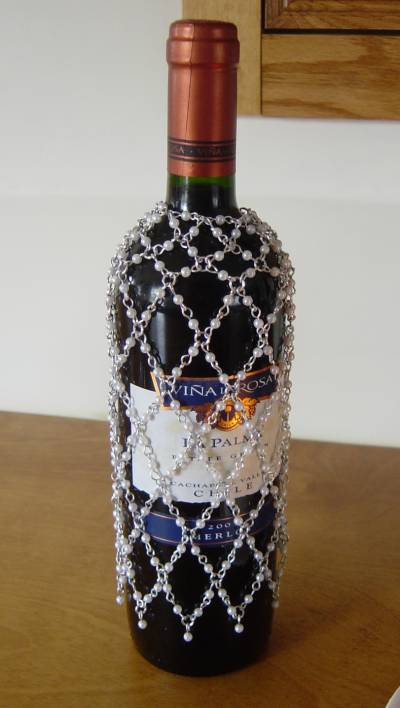 The label was a straw color.
I don't know if I can remember any more, if I do I'll post it up.
---
9th December 2003
0 Uploads
#4
11 years ago
Was the label in Afrikaans or English? In Afrikaans (aka butched Dutch) perhaps the following keywords could be of use:
four = vier brother - broer brothers = broers wine = wyn (Dutch: wijn) white wine = witwyn (Dutch: Witte wijn) red whine = rooiwyn (Dutch: Rode wijn) dry = droë (Dutch: Droog) sweet = soet (Dutch: Zoet) South Africa = Suid Afrika (Dutch: Zuid Afrika)
Perhaps it's of some use... =p
---
#5
11 years ago
Mr. Pedantic;5231174It was a white, very nice and quite sweet - almost dessert-wine sweet.
the discription you told is almost as good as when asking good beer from germany. This one will give you thousands of labels to search from. it could help if you knew the grape. if it was Gewürtztraminer or Chardonnay it could narrow your search quite alot.
---
#6
11 years ago
It was a proper white, not a Gewurtz. Don't know what type of white it was, though. But it wasn't sparkling. If that helps. And it was completely in English.
---