22nd December 2003
0 Uploads
#61
12 years ago
Good luck out there in the real world. Sad to see you go, it is truly a loss to us all. :cya:
---
#62
12 years ago
Good luck Gizzy. Keep in touch foo. Real life sucks, don't it!
Wish I was a kid again with no worries...
:beer:
---
#63
12 years ago
Cya giz. Have fun gaming! (WoW and all :p )
---
16th September 2006
0 Uploads
#64
12 years ago
Bye giz <3 [COLOR=purple]SpaZy Starts to cry as Giz goes and plays his xbox360[/COLOR]
---
Sovereign002
VIP Member
Adeptus Moderatus We purge with chain and bolter
105,915 XP
#65
12 years ago
You too?! Damn if this keeps going there won't be any admins left by New Year!... Anyway, I didn't know you that well, but I know you did a lot of behind the scene work. So good luck and have fun with life m8!
---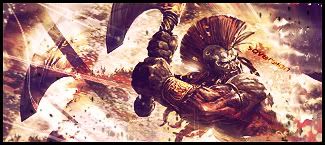 #66
12 years ago
Bubi Gizzy! I'm sure you will be greatly missed (for the little time you spent here :p)
---
27th October 2005
0 Uploads
#67
12 years ago
Who will look after Dread now? Surely, being on his own up there, there is no-one to stop him form pressing the big red button. Gah giz, it sucks to see you go. You have been an invaluable help to the community and the forum. I hope you enjoy whatever evil it is that is preventing you from coming here. Pop in and say hi every now and again, ok?
---