#51
14 years ago
Lord WienerI don't want to be the best at anything. Imperfection is what makes us human. ;)
Your logic is faulty. Being the best at something does not mean you are perfect at it, it merely means you are better then everyone else at it.
---
#52
14 years ago
I would like to be the best at playing bass and singing.
---
22nd August 2006
0 Uploads
#53
14 years ago
[quote=PropheticKarma]Honestly I wouldn't want to be the best. By the time you were, wouldn't you be bored with it after awhile? :quote] No you then insult peaple for being suckier than you. Don't forget to rub it in. i'd like tobe the best at biulding things ot of gum, a toothpick and a ruberband.
---
#54
14 years ago
I' d want to be me. Not because I am modest or anything but the exact opposite: I consider myself perfect. But being the best Mafia Don would be cool...
---
29th January 2004
0 Uploads
#55
14 years ago
I'd have to be the best skateboarder, but not just automatically, I'd rather be able to learn the tricks 'cause learning them feels really good.
---
Sovereign002
Advanced Member
Adeptus Moderatus We purge with chain and bolter
105,915 XP
#56
14 years ago
Best soldier ever, not the stalone type, no the real deal crouching, camo and stuff, not too muscled, but just muscled enough. And then becoming a captain and commanding a small task force, my men would have a high morale just because I am their leader.
---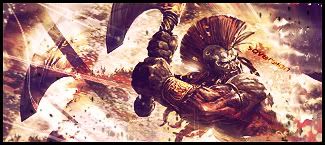 #57
14 years ago
3d modeling/texturing. :)
---
#58
14 years ago
The best at WW2 FPSs! And the worst at :spam:ing BTW I hate spammers
---
#59
14 years ago
i would probably be the best at photography as its a subject i have become interested in.
---