#1
12 years ago
Dennis arrived at his Internal Revenue Service audit accompanied by another man. Going over his records, the IRS official said, "Well, sir, it appears that you live at a much higher level than your reported income. How do you explain that?" Dennis replied, "I love to gamble and I always win." The skeptical official gave him a disbelieving look "I can prove it," said Dennis. "How about a demonstration?" The official thought a moment and said, "Okay. Go ahead." Dennis said, "I'll bet you a thousand dollars that I can bite my own eye." The auditor thought a moment and said, "No way! It's a bet!" Dennis removed his glass eye and bit it. The official's jaw dropped. Dennis said, "Now, I'll bet you two thousand dollars that I can bite my other eye." The official could tell Dennis wasn't blind, so he took the bet. Dennis then removed his dentures and bit his good eye. The stunned official was now three grand in the hole! "Want to go double or nothing?" Dennis asked. "I'll bet you six thousand dollars that I can stand on your desk and pee into that wastebasket by the door over there and never get a drop anywhere in between." The auditor, twice burned, was cautious now, but there's no way this guy could manage that stunt, so he agreed again! Dennis climbed up on the auditor's desk, missed the wastebasket completely, and pretty much got pee all over the desk. The official grinned. He had just turned a huge loss into a huge win! But then he noticed that Dennis's friend looked ashen and was visibly shaking. "Are you okay?" he asked. The man replied, "Not really. Yesterday Dennis bet me twenty thousand dollars he'd pee on your desk and you'd be happy about it!"
---
#2
12 years ago
Nice.
Moved to General Discussion. (The Pub is for serious threads, not jokes :))
---
9th December 2003
0 Uploads
#4
12 years ago
Haha nice one. If only it would work in real life... :rofl:
---
Sovereign002
VIP Member
Adeptus Moderatus We purge with chain and bolter
105,915 XP
#5
12 years ago
Hahahaha! :lol: :rofl: That's a great joke m8!
---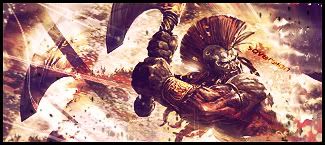 #6
12 years ago
ROFLMAO! good one: :-)
DO NOT TALK TO MY PARROT!!! Wanda's dishwasher quit working so she called a repairman. Since she had to go to work the next day, she told the repairman, "I'll leave the key under the mat. Fix the dishwasher, leave the bill on the counter, and I'll mail you a cheque." "Oh, by the way don't worry about my bulldog Spike. He won't bother you. But, whatever you do, do NOT, under ANY circumstances, talk to my parrot! I REPEAT, DO NOT TALK TO MY PARROT!!!" When the repairman arrived at Wanda's apartment the following day, he discovered the biggest, meanest looking bulldog he has ever seen. But, just as she had said, the dog just lay there on the carpet watching the repairman go about his work. The parrot, however, drove him nuts the whole time with his incessant yelling, cursing and name calling. Finally the repairman couldn't contain himself any longer and yelled, "Shut up, you stupid, ugly bird!" To which the parrot replied, "Get him, Spike!"
---
#7
12 years ago
hahaha, those are good! :lol:
---
#8
12 years ago
Nice. Theres some good pwnage going on in those jokes. :p
---
9th August 2003
0 Uploads
#10
12 years ago
The first one is a version of the joke Quentin Tarantino pulls in Desperado :)
---