#1
7 years ago
Howdy ya'll!
Some of you saw it on TC, for those who didn't...
Spoiler:
Show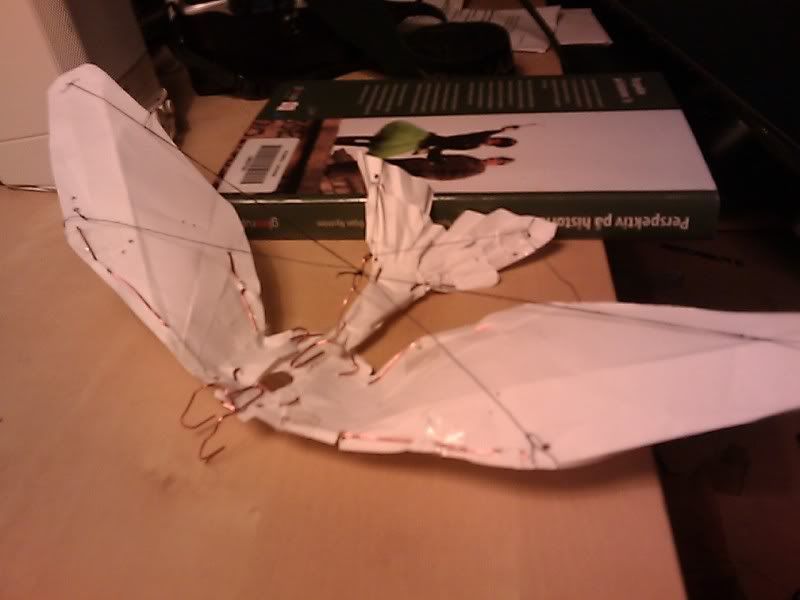 I've always been a fan of Da Vinci's invetions, and lately, even more of his flying artifacts... Although just sketches. Well, I skipped the sketches and went right to the point... A Flying machine.
Spoiler:
Show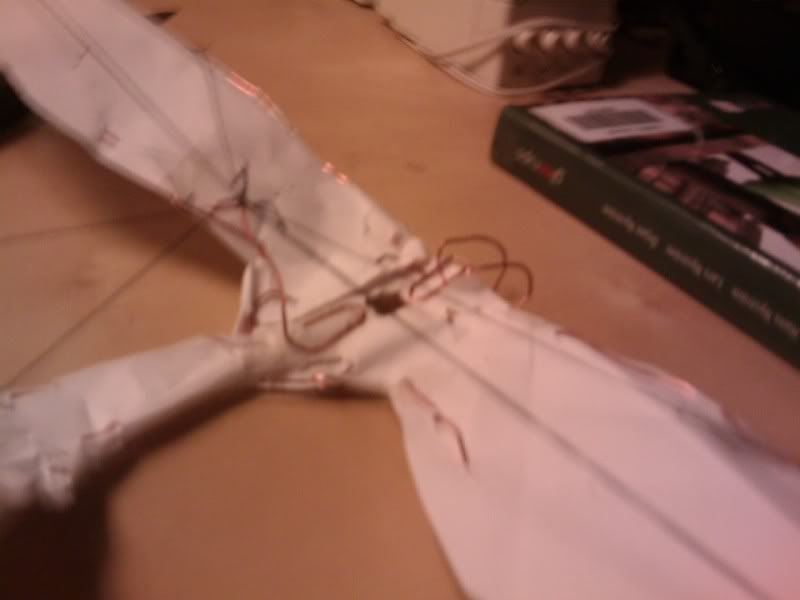 I just did it kind of randomly, so it's not... Presicely made for flying, it's more like "if it flies, it'll fly" and I hope it does.
Spoiler:
Show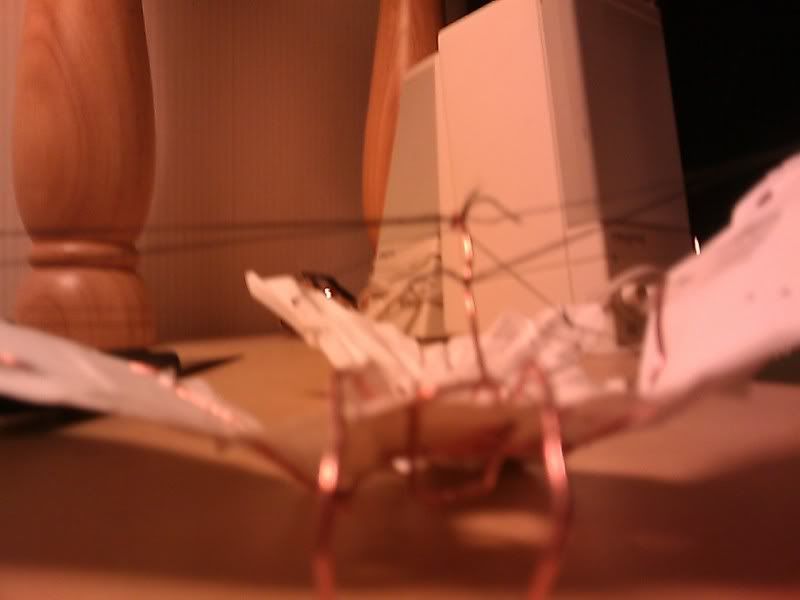 I even made it a cute little landing gear :3
I'll give it a try, and if the flying goes better as expected and it doesn't become scrap, I'll post videos.
Spoiler:
Show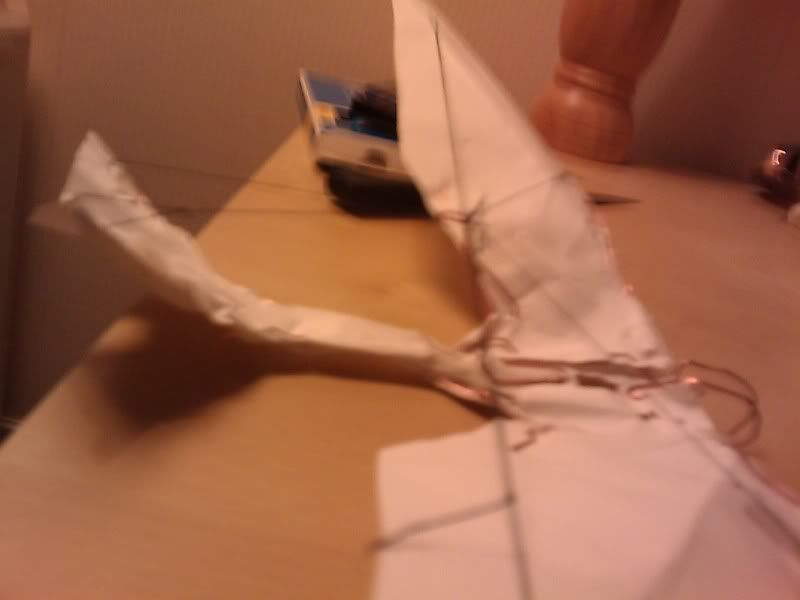 "OMG LOOK, I IZ A WING"
If any of you out there is a flying engineer or close to it, tips would be appriciated =p
---
7th December 2003
0 Uploads
#2
7 years ago
It looks nice!
The important part for flying is the curvature of the wing. Ideally it would be flat or slightly concave on the lower side and convex on the upper (google for wing profile). The more area your wing has, the better. Especially if it is wide and not deep. An elliptical wing shape is good, but there is no need to sweep it backwards.
If you lengthen the whole thing it will probably be more stable. You will then have to balance out the area of the wing and tail though. Generally the center of weight of an aircraft is located behind the point where the large wing-lift attacks, hence you need a bit of lift at the tail to balance out the momentum. Due to the distance between tail and center of weight you get more leverage, so the area needed is smaller, about one third of the wing area.
Without a tail fin it won't have a lot of stability towards yawing movements, but that is probably not so important.
---
#3
7 years ago
Are the wings supposed to flap? Or is this a glider type craft?
---
Lindale
Forum Mod
Mister Angry Rules Guy
241,131 XP
1st February 2010
0 Uploads
#4
7 years ago
[COLOR=orange]The model is quite close to the original model of being bird-like, but it is not quite perfect yet.[/COLOR] [COLOR=orange]I also notice that the tail is at a very high angle. If that were to take to the air, it would be doing a loop, then stall. You need to make that tail straight with the rest of the fuselage.[/COLOR] [COLOR=orange]On TinyChat, we also discussed tail units. You did get off to a good starting point on the construction, but you still need to figure out a style. For your purposes, the simple fuselage-mounted unit would be best format. It also is the easiest construction method to apply.[/COLOR] [COLOR=orange]You also mentioned making a secong prototype sometime in the future. I wonder if you could use some elements from modern gliders, since your model is basically a primitive glider.[/COLOR] [COLOR=orange]Also as discussed earlier, you need a weight under or between the wings to simulate a person.[/COLOR] [COLOR=orange]
---
#5
7 years ago
Lindale took my thought lol. I believe you could construct this aircraft better to make it actually work. Straight structural parts would be preferable instead of crooked coat hangers lol. There are a lot of resources out there for aviation too to help you.
What materials did you use by the way? I think you could work with the ones you used to make a workable aircraft.
---
Lindale
Forum Mod
Mister Angry Rules Guy
241,131 XP
1st February 2010
0 Uploads
#6
7 years ago
[COLOR=orange]Another few things we discussed were:[/COLOR] [COLOR=orange]* Using wood instead of wire. He would get much better results because of the lessened weight.[/COLOR]
* Making an internal framework instead of external struts. This is to reduce drag and add some streamlining.
* Using card paper to make the structure more rigid. Mind you, that is card PAPER, not card BOARD. Again, this is for weight purposes.
[COLOR=orange][/COLOR] [COLOR=orange]* Using a glue that can be applied by brush for added precision. This is because tape adds rough edges that hang off, and cause unneeded drag. Also, tape has the bad habit of losing its adhesiveness over time.[/COLOR]
* On a side note, the webcam was a bit fuzzy. Despite that, the front-to-back center of gravity DID seem to be in the correct location. The only problem was that there was a complete lack of a weight to simulate a passenger or cargo payload that flying craft needs. Without that, it will not act like the aeroplane that it is. Instead, it is just going become to a fancy kite.
---
#7
7 years ago
I did eventually add a vertical tail, and it did add much more stability in-flight than when it didn't have any.
And yes, I want to thank over again Lindale for good tips and ideas from yesterday =p
So yeah, it's more a glider than an actual machanical-working plane... Basically just something that can be dropped from a height and continue on a nice straight line a few meters at least. I made it using normal paper and some paperclips... Of course also tape and some thread that is visible on the pictures.
I also thought on that with the tail... Yes, as I notice, it does stall a bit and it seems like the little weight I've got on the nose counteracts and makes it into just a plain stall and doesn't let it fly in a straight line.
BTW, I decided to call this P. I "Homegull" (P for Prototype) and I'll make some improvements. I'll start up sketching the P II, where I want to make longer and narrower wings, as in a modern glider + an internal structure.
On a second note, this one, was inspired by what was Da Vinci's sketches, hence the up-pointing wings and whatnot... =p
I'm converting some videos and I'll check 'em out, if they're clear enough, I'll post a bit of flying!
---
#8
7 years ago
Come to think of it, I had made a Wing In Ground effect aircraft (WIG) out of printer paper, tape, and coins for the weight. I want to do something like this again soon. I had mediocre results considering I should have moved the weights backwards and made the plane more structured, However folding the paper and sliding paper spars worked effectively.
---
#9
7 years ago
I just saw a video on that, Raptor... Seem's pretty fucking amazing. How did you manage to make THAT outta printer paper??
Also, here is the first flight; I want you to excuse the quality, I used just my HTC (Which has a crappy camera...) and my hands (Which have a crappy filming-quality and stability...).
First two clips are two differents, and the last one is the second clip slowed down... Nothing too big, but I think it flew better than what I had expected.
---
#10
7 years ago
Definitely more structure is needed in the wings. Those wings folded from what I could tell.
And I actually made a simple version of the backwards delta wing type of WIG like this:
I just built another today that is bigger and heavier and not getting any favorable results even after putting a counter weight in.
---