17th August 2007
0 Uploads
#11
11 years ago
you must have had a lot of games for someone to want to hack your account. but i dont see the point in doing that. wouldnt be easier to torrent a game or something? sounds easier to me.
---
#12
11 years ago
people steal accounts when they have been banned for cheating & such.
---
Sovereign002
Advanced Member
Adeptus Moderatus We purge with chain and bolter
105,915 XP
#13
11 years ago
N88TR;4943910So it's x_C_uLoeds93=#1sf#$L8r?

I knew it!
That's actually a really cool password, I might use that in the future!
...wait.
---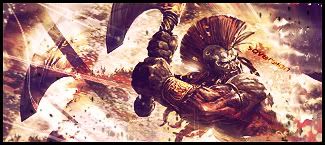 #14
11 years ago
That's what passwords SHOULD BE.
Not
God
or
Games2009
or some dumb shit like that.
---
#15
11 years ago
What to do now: > Immediatly Contact Steam and explain what has happened > Follow their orders the might still be able to do something
ADDITIONAL: If STEAM askes your username and cdkey or password you MUST suply them with this information to get your account back
What will happen: His IP will be banned and your account restored (with a changed password steam will give you).
---
#16
11 years ago
Did you by any chance enter your steam information anywhere?
It's rare for accounts to get "Stolen". In most cases it's accidentally giving out your info.
---