Flodgy
I'm way cooler than n0e (who isn't though?)
50 XP
#101
11 years ago
Sovereign002;3965589Right, we really need a few people changing sides :/

Being a Rogue I'd rather not change sides, but if it's necessary I'll move to Wolfifornia.
<3!
I haven't been online for ages.. been in training again. Dam my sportical commitments. :(
How's this progressing?
---
10th August 2004
0 Uploads
#102
11 years ago
#103
11 years ago
What ever happened to this? I was really lookin forward to it.
---
Sovereign002
VIP Member
Adeptus Moderatus We purge with chain and bolter
105,915 XP
#104
11 years ago
No idea to be honest, I know that me and Marsoe have send mails to n0e asking if a Geo-Pol forum would be made or not. But so far we've seen nothing about it.
---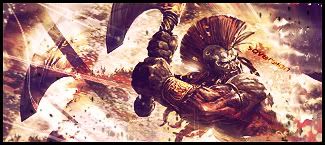 12th January 2006
0 Uploads
#105
11 years ago
Let us know if it does happen. I'd still be up for it.
---
#107
11 years ago
We're going to host it at "the other place" if we don't get a word back from the higher-ups soon.
---
Flodgy
I'm way cooler than n0e (who isn't though?)
50 XP
#108
11 years ago
Bahaha! The other place is a worthier host in my eyes. ;)
---