16th March 2008
0 Uploads
#1
10 years ago
In a couple of months, my girlfriend and I will have one year together, but I'm not exactly sure on what we could do for our one year anniversary. At first, I figured it was nothing to worry about. Just go on a date and have fun, But when I really stop to think about it, I have no idea as to what we should do. Well, I have a few ideas (not very creative, though) and was mostly wondering just how good or bad they are. I might choose only one thing from this list, but it could be a combination of ideas. 1. Take her to see a movie that she wanted to see that comes out on that day (The Happening...yes, I asked her out on Friday 13th). 2. Watch movies at one of our houses. 3. Get her a ring or a necklace or some other kind of jewelry. 4. Eat dinner at the restaurant we went to for our first date. 5. Write (and perhaps sing) her a song (I've written her a song before but never sang one). 6. Ride bikes at a local park. A little about her: She's an 11th grader thats loves to watch horror movies and anime. She's really good at math, but is not so interested with literature. She wears jewelry, but has told me that she doesn't like people to buy her jewelry without her picking the piece. She'll ride a bike every now and then, but hates running or any other real form of exercise. She holds no interest in video games, but once played Halo and enjoyed it. She mostly listens to Japanese music and not American. She's pretty outgoing, talkative, and the opposite of me in just about ever possible way. Well, these are a few things about her that I thought could be used for ideas, but any other ideas or thoughts on mine would be more than welcome, but please...don't tell me sex :)
---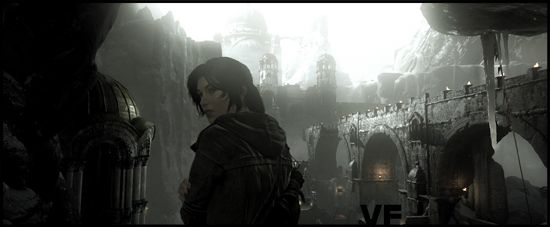 Chocu1a
Feel my heat, Heavens on fire.
45,365 XP
3rd August 2005
0 Uploads
#2
10 years ago
1. Going out for a movie should never be seen as a way to celebrate an anniversary. 2. Only after doing something special. 3. A small, nice necklace could be appropriate, not a ring, though. 4. Definitely a winner. She will think you are the coolest. 5. Only if you can laugh at yourself. 6. A good way to start off a date.
Ok, so in this order: #6, #4, #2, then give her #3. lol...that sounds kinda dirty..."give her a number 3..." But seriously...yeah.
---
16th April 2005
0 Uploads
#3
10 years ago
4. Eat dinner at the restaurant we went to for our first date.
That's my me and my girlfriend did for our second anniversary (I missed the first, I was overseas heh).
Definitely a winner!
---
#4
10 years ago
Yea i'd take her out the the restaurant you went on your first date. At the restuarant or taking her home or going to her house or whatever the case might be give her a small necklace.
That will be perfect my friend! :D
---
#5
10 years ago
The whole fact that you REMEMBERED where you had your first date is awesome. Totally do that. Great way to kick off another year.
---
18th November 2004
0 Uploads
#6
10 years ago
I also have a one-year anniversary coming up. I'm not too stressed about what to do. I think I might just take her out to dinner at someplace slightly fancy. For a once-a-year kinda thing, $30 for dinner isn't too bad. Then we'll probably go back to my place for movies and whatever.
---