9th December 2003
0 Uploads
#41
14 years ago
Lord WienerI'm mostly a realist. I won't expect everything to go right, but I will hope so. Depends on the odds too. If I know that there's a snowball's chance in hell of the thing working I won't get my hopes up.
Same here, I will hope that I am succesful but I try to be realistic so I don't get my hopes up. If I have to chose between pesimist and optimist I will go for pesimist because I always keep failure in mind and assuming possible failure.
---
#42
14 years ago
Depends on my mood. Sometimes I'm pesimist, sometimes I'm optimist. Well most of the time I'm optimist, but still - my vote is for 'I don't know' :)
---
Sovereign002
Advanced Member
Adeptus Moderatus We purge with chain and bolter
105,915 XP
#43
14 years ago
I guess I'm a pessimistic realist if that makes any sense at all... I usually look at things from the bad side, but I still keep it as realistic as I can. Not all people can sustain my negativism for too long and then start giving me comments that life isn't all bad and stuff, I know it isn't. However it sometimes really looks that way
---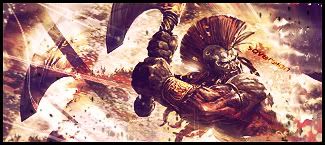 #44
14 years ago
Sometimes im an optimist and sometimes a pessimist but most times realist, i mean, i wouldnt be optimistic about a car running over me and me surviving and im not pessimist cuz if ill get killed by a tiny bee cuz.....will a tiny bee kill me...
---