12th November 2003
0 Uploads
#1
12 years ago
#2
12 years ago
Nice, the effects look pretty good. Looks sorta like what it would be like if it were real.
---
Sovereign002
VIP Member
Adeptus Moderatus We purge with chain and bolter
105,915 XP
#3
12 years ago
hehehe, great video m8. The effects look good, too bad the camera isn't of such great quality.
---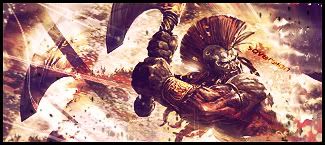 #4
12 years ago
That's pretty good, nice find. :nodding:
---
29th January 2004
0 Uploads
#5
12 years ago
Yesterday when I was at school, someone on another forum I'm on posted it the same way you did, but I couldn't look at the forum 'cause the word youtube was in it. We're not allowed to stream video :(
That was pretty funny, fooled me, I was ready for some real stabbing.
---