#21
14 years ago
Hi! I kinda just started playing and I was just wondering if this site I saw O|o0t.com is for real. Can you really have someone play for you and power level your account? Thanks!
---
#22
14 years ago
That' s the main entrance of the school I attend now.
That' s the entrance of the school I was kicked out of...
On the left there' s my current school, very close to the jail while on the right there' s my old school very close to the railway.
---
5th December 2004
0 Uploads
#23
14 years ago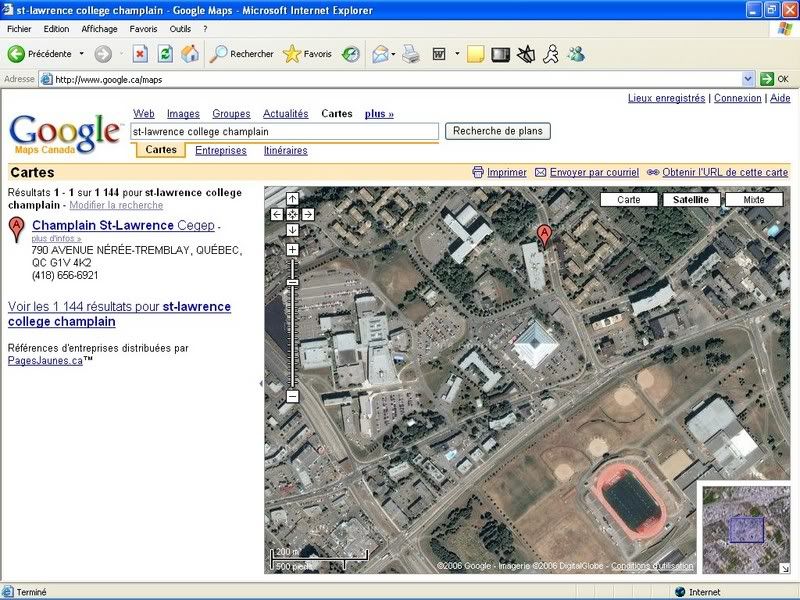 My college is a very small one (aka the only english college in a 300k inhabitants french town). And no, my mother tongue ain't english. The huge cluster of buildings west of it is another college (french this time) and south East is Université Laval. (well part of it(running track, etc.)
---
Datarock
Advanced Member
Resynchronizing with RealitySorry, You're Not a Winner
65,745 XP
17th April 2006
0 Uploads
#24
14 years ago
Well, here is mine, its pretty big, school that is,
---
#25
14 years ago
Federiker;3407332
Do the teachers ever use the threat that you will end up there if you don't do well in school? Sounds like something one of John Kerry's teachers would say. :p
---
#27
14 years ago
My Huge High School, Oak Park River Forest High School, Oak Park, IL
3500 kids and growing.
---
23rd January 2005
0 Uploads
#28
14 years ago
This is where i spend my weekdays. New Brunswick Community College - Saint John Campus. There are 10 campuses spred through out the Province of New Brunswick. 7 are english, 3 are french. New Brunswick is the only officially bilingual province in Canada. This one is English; my French is very bad. I spend my time in the southren building, Building C, where the Technologies and Medical cources are offered. the middle building is B, where all the trades are, and A building. has some trades, but mostly had cources like office technology, and early childhood education, and thus where the majority of females are. Unfortunally i don;t get to that end of the school that often.
---
#29
14 years ago
wow some of you guys have WAYY bigger school then mine haha
---
#30
14 years ago
I can't post a pic of my school because my school is my house.
---