20th April 2004
0 Uploads
#1
15 years ago
Hey guys, great idea! Participate if you like, post a picture of yourself! Heres me... By the way its a picture from a mobile phone so its bad, and my nick name is Daveo. Hehe lettuce.
---
#2
15 years ago
Okie, here's a picture of me by a fire. It's hard to see unless your room is dark. My nickname is sporky...but my mom calls me sooooooooooo many names it's not funny, some are embarrassing and she calls me them in public. :uhm: hehe
---
28th November 2003
0 Uploads
#3
15 years ago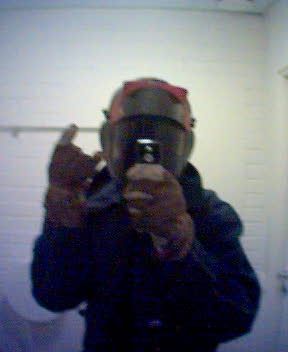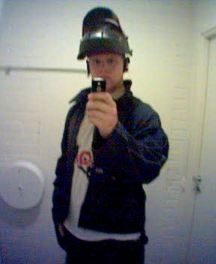 Argh, I look like a 'tard in that pic, here's a "better" one: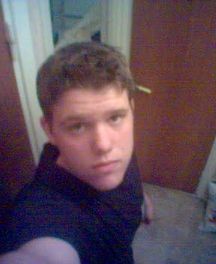 :lookaround:
---
CHAKA
Advanced Member
Anti-antidisestablishmentarian
50 XP
15th January 2004
0 Uploads
#5
15 years ago
Azh, have I ever told you you're strangely attractive?
---
#6
15 years ago
masterofpuppets...you kinda look like Matt Damon.
---
28th November 2003
0 Uploads
#7
15 years ago
Haha, I take that as a compliment.
---
20th April 2004
0 Uploads
#8
15 years ago
Man its cool seeing some peoples of thw forums. POST YOUR PICTURES PEOPLES! Cool glasses AzH, i used to have some like dat but with blue frames, but i biffed them cos i hate wearin them. Haha i rekon he looks like matt damon too, funnily enough matt damon looks like leonardo de crapreo hohohoho.
---
#9
15 years ago
I'd post my picture, but its kind of old. And i look high.
Maybe later. ;)
---
#10
15 years ago
Hmmm... I don't know if I want to post mine. It's getting near a year old and I was caught off-guard when it was taken. AzH, nice photo. Now everyone you have banned can put it up on a wall and use it as a dart board. ;)
---