9th September 2007
0 Uploads
#1
13 years ago
I'm posting here to ask if someone know any good site with those things that I don't know the name in english, which is a piece of paper with lots of musical notes in there. Does anyone know where to find a good site with that, preferably for organ and/or piano? Because I've been looking out there and I can only find specified musics, and I was trying to find one that had a mix of all types.
---
Sovereign002
Advanced Member
Adeptus Moderatus We purge with chain and bolter
105,915 XP
#2
13 years ago
You mean musical notes? I don't know where to find any of those for a piano, neither do I know the correct word for them. There's bound to be someone who knows what they're called and if you know that, all you'll need to do is google. =p
---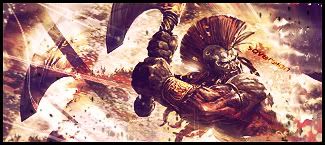 9th August 2003
0 Uploads
#3
13 years ago
I think the word you're looking for is a tab. Try googling piano tabs and you should find plenty.
If anyone else knows any decent sites from experience however, don't let me stop you :)
---
7th December 2003
0 Uploads
#5
13 years ago
9th September 2007
0 Uploads
#6
13 years ago
Thanks! Thats exactly what I've been looking for!
---