#1
12 years ago
This picture is really cool they found in rome a sacred cave that was belong to Emperor Augustus' this cave was there when the city itself was born it's amazing
http://www.pixilis.com/photos/10729/
---
#2
12 years ago
sheek;3543939This picture is really cool they found in rome a sacred cave that was belong to Emperor Augustus' this cave was there when the city itself was born it's amazing
AWESOME
---
22nd February 2007
0 Uploads
#3
12 years ago
Sovereign002
VIP Member
Adeptus Moderatus We purge with chain and bolter
105,915 XP
#4
12 years ago
Amazing! When did they discover this cave? I guess you can't visit that easily, unless you pay a lot.
---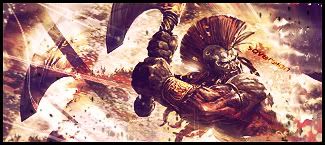 18th November 2004
0 Uploads
#5
12 years ago
The cave itself didn't belong to Augustus. He didn't come along until several hundred years after the founding of Rome.
---
#6
12 years ago
Oh man. That's freaking awesome!!!
---