29th January 2005
0 Uploads
#21
11 years ago
I have two on opposite ends of the spectrum.
Potato Chips and pears. I eat pears more than potato chips, but I still eat them regardless.
But in terms of a drink, Orange Juice is what I always drink.
---
#22
11 years ago
I'm usually feasting on fruit... :lookaround: Also I like Lays Stax barbeque flavor. Somtimes I snack on shredded lettuce mixed with nacho chesse Doritos... I know thats kinda waird but I like it.
---
10th September 2007
0 Uploads
#23
11 years ago
Anything that can called "food". Really, when I'm hungry, which is everytime, I eat practically everything!
---
#25
11 years ago
Bananas, but apples and small citrus fruit are good too. Peanuts and good candy (preferably with ammonium chloride) can also apply. I like most other snacks too, so picking a favourite is difficult, but e.g. chips are bad for my keyboard and mouse so they aren't high on the list...
---
xBBx
VIP Member
If it's not ASAP, I don't care
50 XP
19th October 2007
0 Uploads
#26
11 years ago
InfantryDivision;4002005Sour Cream & Onion Ruffles chips. They're my favorite.
:agreed
---
#27
11 years ago
Probly... Well um... I don't really know, Probly: noodles or chips or...ect ect ect...
---
Sovereign002
VIP Member
Adeptus Moderatus We purge with chain and bolter
105,915 XP
#28
11 years ago
I just found out that those Maxi sized Twix packs, contain 480 Calories per packet.
It's small, it's easy, it's not messy. I think I found my new love.
---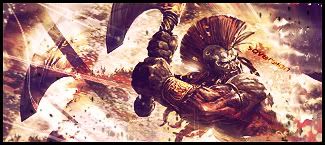 #29
11 years ago
1) Teriyaki Beef Jerky, 99% fat free
2) Sun dried tomato and Rosemary flavored Triscuits, dipped in Fat Free ranch vegetable dip.
---
#30
11 years ago
Pie dammit! Pie or chips or cheese everyone likes cheese
---