#2
13 years ago
That is messed up. I wish it did that where I live, but I live on something of a hill, so it would never. I just want to kayak down the street.
---
6th December 2006
0 Uploads
#3
13 years ago
I guess the problems that kind of stuff brings are too much compared with the little fun you can get from it...
---
#4
13 years ago
Damn, that sucks. My street has only flooded once, and it was only about 2 feet deep. Not very damaging, it was actually kind of fun.
---
#5
13 years ago
:lookaround:I think that would be kinda cool. We have to drive like 3 hours to go canuing. But at the same time it would be hard and iritating to do other things. I was like 10 the last time it flooded real bad on my street. And there was another time when I didnt even exist-it was like in 1936 or some were around there and it was like 5 feet deep.
---
#7
13 years ago
Holy shit thats a lot of water. In USA we have Texco's, not many though.
---
Sovereign002
Advanced Member
Adeptus Moderatus We purge with chain and bolter
105,915 XP
#9
13 years ago
Damn, and I was worrying because some trees had fallen down in my street.
---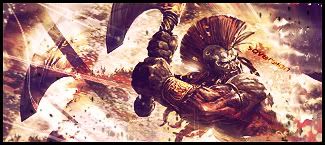 15th February 2007
0 Uploads
#10
13 years ago
well, at least you know it could have been worse.
worst flood we ever had was a flash flood, about two feet of water...flooded our old Mazda.
---