21st February 2005
0 Uploads
#1
12 years ago
#2
12 years ago
i have no idea what those codes do but it looks pretty important
---
Sovereign002
VIP Member
Adeptus Moderatus We purge with chain and bolter
105,915 XP
#3
12 years ago
It looks very important. I wonder what you could do with them, though I can already guess :naughty: "Free HD-DVD's! Extra Extra: Buy here your cheeap HD-DVD's!"
---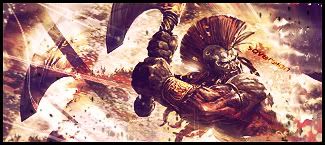 #4
12 years ago
That is pretty messed up to revolt on the community.
---
22nd March 2005
0 Uploads
#5
12 years ago
So, what exactly do these codes do?
---
#6
12 years ago
Apparently after initially disapproving of their members posting this stuff, they have changed their minds because of the massive protests, and now officially support the people posting about the cracks, believing the site "should go down fighting" and will not "bow down to a bigger company". I can't find the BBC article at the moment.
Edit: there it is-http://news.bbc.co.uk/2/hi/technology/6615047.stm
---
#7
12 years ago
Sounds like the members are being totally selfish, allowing cracks and such is a very bad move and will place digg along side other sites circumventing the legal system.
---
#8
12 years ago
Crazy Wolf;3657549So, what exactly do these codes do?
Its just a HD-DVD key that will spur millions of DVD-cracking programs to be made. It has been around since October of '06 (to my knowledge, someone probably knew it way before then) and just now people are hyping it up. As of the other day, new releases will NOT work using this code, however there is nothing that can be done to existing ones.
Digg tried to ban/eliminate/delete all instances of the number, in fear of getting a lawsuit on copyright/illegal distribution/whatever. So they started getting rid of them, but, in turn, it made it appear ten times as much. Kudos to Digg for realizing that fighting online anonymousness and the spread of information over the internet is a losing battle, and gave up. Sad thing is, they are going to get SLAMMED by trouble from all sorts of angles. Good news, is there are rumors that Google may buy out Digg. Google doesn't care about the DMCA, the MPAA, or the IRAA, and Google has the money to fight back in court.
---
9th December 2003
0 Uploads
#9
12 years ago
Well it sucks for them (though I have no clue what Digg is...) but I would keep on deleting all referances to this code. If it's stolen/illigal material it will have to be damned. Some people don't understand that "freedom of speech" doesn't apply to private servers (total freedom of speech doesn't apply to these forums either for example we remove hacks, scam, racism, porn etc. ). More over as with "freedom of speech versus discrimination" there is a grey area between "freedom of speech versus leaking private information" too. Sometimes it can be in the best intrest of society to spill private information (so that a monopoly is broken for example or questioble actions are stopped) but other times it's not. If somebody steals your work and makes it public then that is pure theft.
So if I would have owned that website I would have tempory made the posting of comments (registrating on the site) extra strict and deal with every person posting the code. Debating about the code is one thing but leaking it out is quite an other.
As far as the code showing up in search engines (google has been asked to remove any links to sites with it), well thats more difficult. A searchengines purpose is to let you acces all sites including illegal ones (one that is illegal in the country of the person trying to acces the site, the server/site owner migh not be doing anything illegal taking the location of the server into account). Even so, a person indexing sites isn't responsible for the activities or contents of the adresses linked to. If the phonecompany contains a phonebumber of person/company that does illegal activities it's not the phonecompanies telephone guide to blame, action should be taken against the persons behind the phonenumber and the police should take the people/phone number down. It's as simply (well difficult actually) as that.
---
#10
12 years ago
When people heard that the codes were being deleted they began to show up from other websites like the illustrious 4chan. Anonymous is legion.
I would be very happy if Digg was bought out by Google. Google is pretty much the savior of the internet. Youtube is about a million times better since Google picked it up, I can only imagine what they'll do for Digg.
---