#1
11 years ago
One of the first things I put on my Riviera was a loud airhorn, stock horns just sound so ho hum and no one looks. As of lately though, I saw a video where someone hooked up train horns to a car, and that is my next idea. Here is a sample of what happens (If you want to see more, here is the link. They're mainly the ones that say Terror on the Streets). Oh, I could have so much fun with this if I can fit them in my car.
Is there anything you want to do to your car, house, or anything else just to mess with people such as this for fun?
---
16th September 2005
0 Uploads
#2
11 years ago
I post stupid stuff in web forums. Have you heard about my 100% death tax???
---
Lukeh
Yay for cotton mouth!
50 XP
10th March 2006
0 Uploads
#3
11 years ago
Might give someone a heart attack. Freaking LOL though.
---
#4
11 years ago
You know eventually those people are gonna end up beat the shit out of for startling the wrong person.
Karma, if nothing else.
---
Sovereign002
VIP Member
Adeptus Moderatus We purge with chain and bolter
105,915 XP
#5
11 years ago
:rofl: I can just imagine the faces when I scare people with someting like that :naughty:
---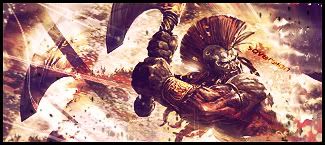 #6
11 years ago
lol, it's so loud I'd think you'd have trouble telling where it is coming from, like if you were in a bunch of traffic and did it. Ah, but those horn systems are like $150-450 which is quite a lot to spend and requires lots of work. Someday I'll get one though!
---
Jill
Idiot Action-Adventure Girl
50 XP
#7
11 years ago
Where I live they have horns that sound like cows. It is fun to make cow sounds while passing a pasture. You can make it sound like a sick cow to a pissed-off bull. There is like a little handle on it that controls the sound.
---
#8
11 years ago
i actually put airhorns on ma car, funny cus u can scare the shit outts sum1 lol
---
25th November 2003
0 Uploads
#9
11 years ago
That would be awesome. I don't use my horn that often, but if i had something like that, it would definatly get more use! My friend has airhorns on his truck that can be set to sound like the horn from the dukes of hazzard. And my other friend has about 6-8 horns in his F-150 that he had rigged up to a toggle switch....
My car may annoy some people with its loud exhaust, its good sounding loud exhaust though. It makes my 3.8L V6 sound like a loud V8 with the deep rumble it has.
---
UGSAce
Webernet Law Enforcement
50 XP
#10
11 years ago