#1
16 years ago
The follow up thread of best medium tank of WW2. But now, it's of the big boys, the 40+ tons. As most of us know, not many countries had heavy tanks. Or if they did they were only in limited use during the war. If you know of any others that were used alot post it's name and I will add. (1) PzKpfw V (Panther) -Germany- 1943
(2) Iosef Stalin-2 -Russia- 1943
(3) PzKpfw VI E (Tiger) -Germany- 1942-1943
(4) M26 (Pershing) -America- 1945
(5) M6 -America- 1942
(6) KV-1 -Russia- 1940
(7) KV-85 -Russia- 1943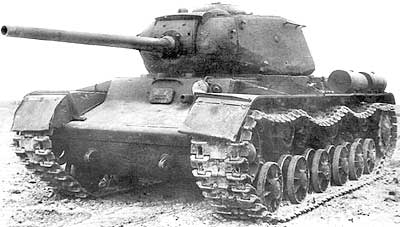 (8) PzKpfw VI Ausf B (King Tiger) -Germany- 1944
(9) Iosef Stalin-3 -Russia- 1944
---
#2
16 years ago
i voted for the bottom russian one. looks like a tiger eater. but i dont know much about tanks.
---
#3
16 years ago
The IS-3 did not fight in WWII and the M26 came a little late too. And the IS-2 saw first action in february 1944 and only had very few ammo. So I voted for the Panther, even if it's not the heaviest tank of WWII, but imo a very good overall tank unfortunately with shitty gears.
---
#4
16 years ago
Yes it did infact, in germany and japan. and for the IS-2 first time it saw combat was late 1943 early 1944. And the M26 saw action in Japan as well.
---
#5
16 years ago
The first IS-3 testing tanks left the factories in the middle of May 1945. It's true that it fought in WWII, but it played no big role. I don't refer it a WWII tank. EDIT The IS-2 saw first combat in the battle of [color=white]Korsun-Schewtschenkowski [/color][color=white]in February 1944.[/color]
---
13th April 2004
0 Uploads
#6
16 years ago
i voted for the King Tiger. those were good tanks with very powerful cannons (i forget what size they were. i think its 90mm. correct me if im wrong) and very strong armor.
---
#7
16 years ago
nope, 88 mm. and the armor was thick, but it was low quality so it had some problems.
---
#8
16 years ago
Punk, I voted for the King Tiger too. But Powerful cannons and armor isn't all of it. Note : its 88mm The 'KT' was a huge tank, which was prone to breaking down. With low fuel, and always traveling off road, the KT would usually stall and therefore was an easy target from enemy aircraft. also, it was hard to find bridges heavy enough to carry the massive king tiger. One major drawback, was the engine, the engine was made fr a lighter wieght Tiger 1, but used on a much heavier KT. Thats the bad part. The good part is, the KT had thick armor, it was hardly ever destroyed from the front, and the KT had a Tiger 1 cannon, but much longer, which gave it more muzzle velicity which led to higher speed of the rounds. Thats the good part. Many people say the KT was sucky, but in if the Germans correctly handled the KTs, they would of performed much better. One, the Germans could of replaced the Engine which was more powerful, which would lead to lower occurances of breakdown. Also, in time of needed fuel, the Germans could of used diesel, which would of been smarter to use, or synthetic fuel. I think the Tiger could of performed much better than it did.
---
#9
16 years ago
Yes, it had "only" a 88, but the 8,8cm KwK 43 L/71 was more powerful than the 12,2cm gun of the IS-2 anyway.
---
2nd October 2003
0 Uploads
#10
16 years ago
I voted for the Panther. A good all round tank. I see it as a medium tank, but it doesn't really matter for the purposes of this thread.
---