25th April 2007
0 Uploads
#2
10 years ago
Yeah very powerful machine gun, it is installed on some military helicopter
---
25th September 2006
0 Uploads
#3
10 years ago
congratulations to whoever has bought this because now they've spent enough money to buy a few REAL assault rifles.
You know what, lets go make and airsoft war with APCs, Helicopters (to mount this thing on) and hundreds of troops and we'll have spent enough money to fund a real war and when its all done we'll laugh and say "good game" than go get drunk.
---
Sovereign002
VIP Member
Adeptus Moderatus We purge with chain and bolter
105,915 XP
#4
10 years ago
Holy damn, I do NOT want to get hit by that baby. Airsoft or not, you still feel those things.
---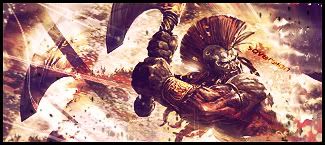 17th August 2007
0 Uploads
#5
10 years ago
that thing looks so awsome. i could blaze through my rifle shooting merrit badge.
---
1st January 2005
0 Uploads
#6
10 years ago
You could paint a house the Tim Allen way with that baby! At one off movie prop pricing though, it's hardly a reasonable investment unless you're looking to give your wife a reason to divorce you. At 35 lbs you might just wind up with a hernia doing it too.
---
#7
10 years ago
Holy god. Can it still rip you in half like the real deal?
---
#8
10 years ago
Pull that thing out in an airsoft competition and everyone would be in a gasp as they are cut down by that thing. Say hello to my little friend! indeed.
---
19th February 2008
0 Uploads
#9
10 years ago
Fetter
How much room does this t
27,975 XP
14th October 2006
0 Uploads
#10
10 years ago
That is fecking excellent. Mount that on a mini-kart and it'd be win.
---