#1
13 years ago
I don't think this has been done before and I think it is a good idea. So I'll start it. Post a statistic about anything interesting, funny, cool, or strange. Rules: No double posting, and only one statistic per post please. 1. On average 800 Americans are injured by their jewelry every week. If this isn't in the right forums, mods can move it to where they want (though I'd prefer it at least stay out of the Spam forum).
---
8th January 2006
0 Uploads
#2
13 years ago
more than 2500 left handed people are killed each year using products designed for right handed people
im assuming that is a US figure, it didnt say specifically
---
7th December 2003
0 Uploads
#3
13 years ago
65.36721112% of all statistics try to appear more convincing by displaying an unreasonable amount of decimal places.
---
#4
13 years ago
teh average penis size in china is 2.7 inches while the g spot is 3 inches in lmao
---
12th December 2006
0 Uploads
#5
13 years ago
The average human produces 25,000 quarts of saliva in a lifetime, enough to fill two swimming pools.
---
#7
13 years ago
Age most people stop believing in Santa Claus : 8 Age most people stop believing in politicians : 7
---
Sovereign002
Advanced Member
Adeptus Moderatus We purge with chain and bolter
105,915 XP
#8
13 years ago
rookiebombtech;405229569.69% of statistics are made up
That is such bullcrap. 92.6% of all coal production in the USA is to create Energy.
---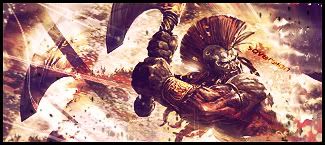 #9
13 years ago
92% of teens have moved on to rap. Only 8% still listen to "real" music.
Sorry, but I had to. :p
---
19th September 2006
0 Uploads
#10
13 years ago
» You have 955 posts and 58 threads. » 2.21 posts per day. » You own 0.02% of the forums posts. » You are most active in The Spam Forum with 706 post Hhe, it is statistics aftr all. And yes, I know it's pretty sad.
---