#11
13 years ago
For us who have teh Germanzzz as neighbours never gets amazed when these things happens:D
---
7th August 2004
0 Uploads
#12
13 years ago
Sovereign002
Advanced Member
Adeptus Moderatus We purge with chain and bolter
105,915 XP
#13
13 years ago
:rofl: Stupid people are everywhere I guess. I somehow have the feeling I might just do the same thing some day, though I hope it'll never happen. :D
---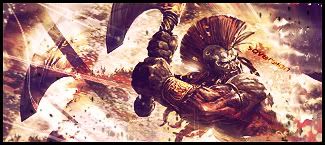 #14
13 years ago
Well, that showed the world how good satnav is...
---
#15
13 years ago
Well, I was with "the one who dared to generate me" on his car around Rome once, we were heading to the Fiumicino airport and setted everything on the satnav. It took us right in front of the airport sign. The airport sign said "turn right". The satnav said "turn left". We obviously turned left. "Go staright on for 8 kilometers". We went on, siding the airstrip. "turn right and go on for 8 kilometers" we did that aswell siding another airstrip, then another and another again. Oh, well, we thought, it will make us take the road from behind, a lot longer but who cares. Suddenly, when we were approaching a dirt road the satnav told us to turn there and to go on for some time. We did that. We suddenly found ourselves in the middle of the landing strip with an Alitalia airplane landing on our heads.
---
16th March 2004
0 Uploads
#16
13 years ago
really omg that frackin' funny...Damn Satnav...
---
[color=#000000][size=2][b][i]Heralds of the coming doom, Like the cry of the Raven, we are drawn, This oath of war and vengeance, On a blade of exalted iron sworn, With blood anointed swords