5th August 2004
0 Uploads
#1
11 years ago
My parents went away to California for my brother's wedding. That wouldn't have been so bad if they hadn't been sending me to some crappy group home with a bunch of crazy adults. I was also angry because my parents had promised to leave me the car and a key to the house, neither of which they did. As you can imagine I was under quite a bit of stress. Things looked OK for a while, my roommate was the same age as me and was pretty normal. But then this one guy started bothering me and that's where the trouble started. First he came into my room, and tried to grab the phone away from me when I was using it. It didn't end there. The next day he starts purposely bumping into me to try to piss me off or intimidate me I guess. Then he starts insulting my roommate and me. Well I had tried to ask the staff working there to get him to leave me alone. I started to worry about my personal safety so the next day I went to a pawn shop and bought a BIG ****ing combat knife the likes of which I had never seen. I gave it a name too: Bane. Naturally, I wasn't supposed to have it there so I kept it hidden. I also had a little pocketknife with me too, which somehow happened to be the one I ended up using in the crime. Then one time I got in an argument with him. He got up in my face, and I happened to have the knife with me, so I pulled it on him and held it to his neck. He backed down, but then the staff person working there called the supervisor/director who I knew was going to call the police. I didn't want to get arrested, so I took Bane and ran for it. My old house was not too far from there but I have to go up a very long flight of stairs to get to the top of the hill where my house is. I ran all the way there. It was cold and dark, and it had been raining for the past few days, but I decided I would stay in the ravine near my house for the next few hours. But I started getting sick and had an asthma attack. Thought maybe I was going to die if I slept out there, so I went back up and decided I was going to enter the house one way or another. Since I didn't have a key, I went into the garage and took an axe and a saw and broke through the door. I wasn't sure if the police were coming but I didn't want anyone following me so I blocked all the entrances to the house with furniture and stuff. Suddenly I heard a knock at the door. I knew it was the cops so I barricaded myself in my room then by putting my desk and everything in front of the door. The police tried to call but I didn't answer the phone because I didn't want to leave my room. I opened up the window and said something to them, which I can't remember. While I had been moving the furniture in my room, I had left Bane on the floor. When I reached for it, I accidentally grabbed the blade instead of the handle. I had already cut myself while breaking in, and now I couldn't see the cut on my hand because of all the blood. The police were threatening to call in a S.W.A.T. team and I thought I was going to lose my finger so I finally came out. There must have been 20 cops out there. The jail conditions were terrible. I was there for 48 hours or so but it felt like an eternity. They didn't let me change clothes or shower throughout that whole time. Didn't allow me to leave my cell for exercise. Wouldn't give me anything to read. Wouldn't let me make a phone call or talk to a lawyer. There was no toilet paper in my cell and there were cameras watching 24/7. Let me just say, going to the toilet only three times to pee over the course of two days is NOT fun. I was hardly able to sleep because there were bright fluorescent lights on all the time. I need pills to sleep but they weren't giving me the right ones, so I was going without my medication and I faded in and out of consciousness over the period of time I was in jail. Then a really fat guy entered my cell. I thought I was in for it now, but then he said, "You may be in jail and your parents don't care, but you're moving in with your uncle and aunt in Bel-Air."
---
#2
11 years ago
:mad:.....How dare you! I thought this might be Bel-Air or Rickroll till I started reading it, I actually felt sorry for you. I knew it was Bel Air after you said "A fat guy entered the cell"
I guess you can consider me one of your victims. :bawl:
---
8th January 2006
0 Uploads
#4
11 years ago
aw wtf!! completely fell for it
lol i was curious why you only got 48hours after fleeing and holding up
---
Sovereign002
VIP Member
Adeptus Moderatus We purge with chain and bolter
105,915 XP
#5
11 years ago
I'm so happy I stopped after the first 10 sentences to read peoples' comments. :D
---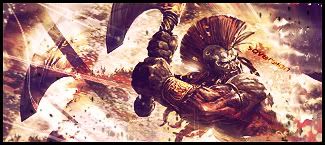 12th December 2006
0 Uploads
#7
11 years ago
Me neither. But I felt sorry for you. And if these comments didn't say that you were joking, I would have walked away believing it :(
Oh well it was amusing.
---
#8
11 years ago
Lol I couldn't help but scroll to the last sentence
---
25th April 2007
0 Uploads
#9
11 years ago
WickedVestige;3871023Lol I couldn't help but scroll to the last sentence
lol
---
#10
11 years ago
OMG! i thought that this was true but when i saw the comments, i was like :wtf:=p
---