Sovereign002
Advanced Member
Adeptus Moderatus We purge with chain and bolter
105,915 XP
#1
13 years ago
Most of us semi-oldtimers might remember how stickies were to be used in all sub-forums. They were used whenever a thread was very active and had reached a certain amount of pages. As well as for important messages, as is still be done today.
I've recently noticed the lack of them. So what ever happened to stickying threads? Is it another sign that the overall thread quality is going down? Or is it just not being done anymore?
Discuss.
---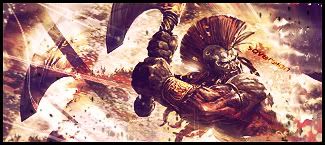 #2
13 years ago
I don't think it means nothing more than making forums cleaner. I remember when there were at least 8 stickies in General Discussion and that was way too much for me.
---
7th December 2003
0 Uploads
#3
13 years ago
We try to keep the number of sticky threads low since it's not a lot of fun to scroll half a page to see the other threads. Several forums have "master-stickies" which contain links to some popular threads.
---
#4
13 years ago
Over there! ====> I don't care for sticky threads.
---
#5
13 years ago
Stickied threads are also easier to miss in my opinion. That is, if they don't fill the entire page. :p
Spoiler:
Show
Partially why we like to consolidate all important threads in one thread, and leave another for the rules. ;)
---