#61
14 years ago
AegenemmnoNVancouver, BC, Canada
Hey, I was in Vancouver this summer! I could have come and visited you. :p
Do you live downtown or on the outskirts?
---
#62
14 years ago
Sorta' by Apple Valley, Minnesota.
---
Sovereign002
VIP Member
Adeptus Moderatus We purge with chain and bolter
105,915 XP
#63
14 years ago
Antwerp, belgium. Nice place, but they are modernising the freeway so way to much traffic for a couple of years and a little too much polution too but hey, you cant have it all good right?
---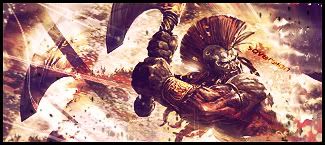 Rikupsoni
Victim of Forgotten HopeForum bystander
50 XP
26th April 2004
0 Uploads
#64
14 years ago
Rusko, Oulu, Oulun-lääni, Pohjois-Pohjanmaa, Finland.
---
#65
14 years ago
Not just Sheffield but the little rural hamlet of Firbeck near a little town of Worksop! (If any of you know where this is, you are Gods!)
---