#31
15 years ago
lol :D Root Beer V.S. Grape soda Who will win? :p :moon: :beer: :gmbeer: Well my vote is on root beer
---
22nd October 2005
0 Uploads
#32
15 years ago
I would say root beer. Grape soda is good but root beer for the win.
---
#33
15 years ago
Grape soda is good now and then :) Root beer is anytime,anywhere :D :thatsgreat: :banana2:
---
28th December 2005
0 Uploads
#34
15 years ago
Coke. Drinking pepsi now though.
---
#36
15 years ago
Coca-cola, 7-up has been increasingly sucky over the years, although it is good too have when your sick ( Seriously).
Whats up with Diet coke? it tastes like it was mixed with some bleach and acid, it is even less healthy than other soda, and too top it off EVERYONE drinks it, maybe its because fat people wont give up soda... so they just think "Oh... Diet! that must mean skinny", Diet actualy means a strict assortment or code of which too eat certain foods :P .
Damn that felt good too get off my chest.
---
Rikupsoni
Victim of Forgotten HopeForum bystander
50 XP
26th April 2004
0 Uploads
#37
15 years ago
7Up, it's somehow more refreshing or something..:naughty:
---
Sovereign002
Advanced Member
Adeptus Moderatus We purge with chain and bolter
105,915 XP
#38
15 years ago
Well almost nobody in Belgium drinks 7-up so...coke, always! If I don't drink a coke (coca-cola not pepsi or something like that) in an entire day than I start getting shivers the next day. Seriously I'm way too adicted to it I know but I can't help it, besides its so damn good.
---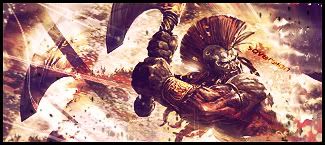 #39
15 years ago
lol, does 7-up even exist anymore?
---