#41
12 years ago
I don't go to filefront.com, just all the sites for the games for them that I own ie ###files.com
---
Sovereign002
VIP Member
Adeptus Moderatus We purge with chain and bolter
105,915 XP
#42
12 years ago
I knew it was there, but I never took the time to decently checkit out, I'm a very busy man you know :naughty: I'll check it out some day...when I'm bored or something...oh wait, I'm bored now!:D
---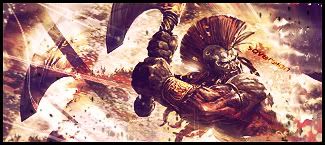 #43
12 years ago
I used to be a major on the SWBF2 site. I then wandered into the SWBF forums. And then to the rest of the place, never to return to whence I came.
I visit occasionally, I may even become active again since I got Bootcamp and can play SWBF2 again! :D
---
16th January 2004
0 Uploads
#44
12 years ago
Not that ofen really, only when I'm looking for a new demo, and that doesn't happen that often.
---
#45
12 years ago
I used to go there when I was network staff.
---
12th November 2003
0 Uploads
#47
12 years ago
I visited Sof2files sometimes, now I hardly ever do. maybe to dl some patch or movie, but that's about it.
---
21st October 2006
0 Uploads
#48
12 years ago
Being the geek I am, 50,000,000,000,000,000,000,001 times a day.
---
Nemmerle
Forum Mod
Voice of joy and sunshine
298,655 XP
#49
12 years ago
Once in a blue moon to download a mod or two from the Network sites and to host the odd file. I'll be getting my own web-space soon though so then I'll have even less call to go there.
---