#11
13 years ago
QuikSilverAcid3;3363880 I have to remember that magic and computers don't go together.
aww...what...what was i think all this time then? :(
way to ruin my fun :p
oh shat, off to school!
Have fun all!
---
#12
13 years ago
She looks like someone I know.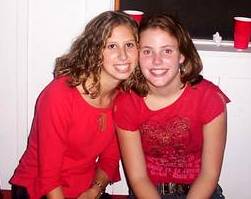 ---
16th October 2003
0 Uploads
#13
13 years ago
Best friends are soo cool... I wish I still believed in them...but Erin's one of the kindest people I've ever known...chatty but very funny...and she never seems to forget to smile. And a girl isn't a girl if she can't smile...
---
#14
13 years ago
Caution friends…you really should ask permission of these people before you post them on the Internet, otherwise they may not wish to be a friend anymore. Lots of weirdo's out there…just be careful, that all.
---
22nd November 2006
0 Uploads
#15
13 years ago
16th March 2004
0 Uploads
#16
13 years ago
Saq seem like your inflating your ego again lol....
---
[color=#000000][size=2][b][i]Heralds of the coming doom, Like the cry of the Raven, we are drawn, This oath of war and vengeance, On a blade of exalted iron sworn, With blood anointed swords
Sovereign002
VIP Member
Adeptus Moderatus We purge with chain and bolter
105,915 XP
#17
13 years ago
To be honest...if you look very closely she looks a bit like michael jackson, but than more female like...just looks closely
---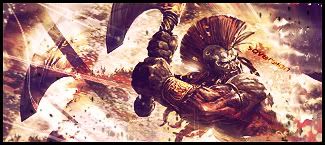 #19
13 years ago
Coolasucus;3378257^ dude, why would you even think that!? :p
Yeah, but now that he pointed that out... :p
---
#20
13 years ago
sovereign002;3378235To be honest...if you look very closely she looks a bit like michael jackson, but than more female like...just looks closely
Haha, it's so true! I couldn't see it until you mentioned it, but now that you did... o.o
---