26th April 2004
0 Uploads
#1
11 years ago
21st December 2006
0 Uploads
#2
11 years ago
You Know what I think?? I think its funny and I also Think That the man Fell down the well for a reason, I mean c'mon If shes so detemined to marry a corpse imagine what It would be like if he didnt die? She would keep locked In the basement.
---
Jill
Idiot Action-Adventure Girl
50 XP
#3
11 years ago
Wow...that's a good idea. That is probably the only way that I will get a HUSBAND!!!! :lol: He can't say NO!!
---
21st December 2006
0 Uploads
#4
11 years ago
Sunray
Naked under his clothes
50 XP
23rd August 2006
0 Uploads
#5
11 years ago
The honeymoon. Oh dear, the honeymoon *goes and beats out mental images on wall*
EDIT: Yes, I know they didn't go on a honeymoon, but for some reason... Ughhh... Just don't even think about it.
---
Sovereign002
VIP Member
Adeptus Moderatus We purge with chain and bolter
105,915 XP
#6
11 years ago
Well what can I say, if people are crazy enough to pay for a wedding AND a burial at the same time, let them I guess... The world is filled with crazy people, just be happy she isn't some psycho bitch :nodding:
---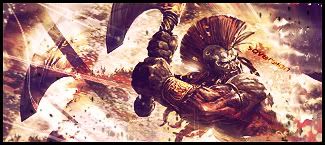 10th January 2004
0 Uploads
#7
11 years ago
wow...she definately gets my weeks stupid person award.
---
5th August 2003
0 Uploads
#8
11 years ago
Does she deserve such harassment? She could love a man so much that she would marry his corpse (though that is kinda odd)? There are women in India (and presumably elsewhere) that have thrown themselves upon their husband's funeral pyre for they could not live without their spouses. I could only hope to love someone as much, so as having to commit suicide, for there would be no life worth living without them. But I wouldnt marry a corpse, thats for sure.
Maybe she's looking to collect on the insurance money?
---